New to range parts for key VW, Mercedes and BMW models from febi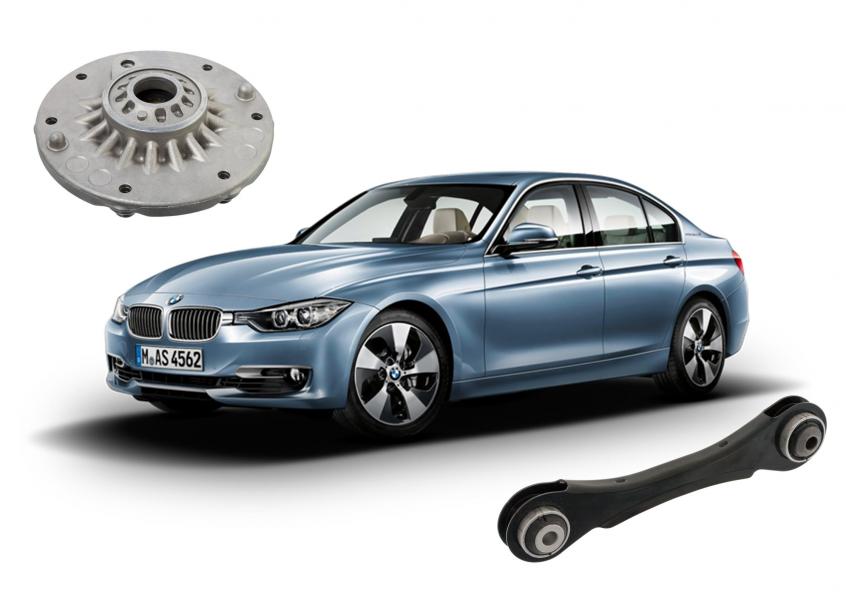 Monday, November 18, 2019
febi has once again released a batch of important new replacement parts to ensure that its range remains one of the most up-to-date and relevant in the marketplace. The latest round of introductions includes a number of key components that have identified by the febi product development team as being subject to particularly high demand at preset.

In relation to steering and suspension, an area where febi is renowned for offering a comprehensive, high quality range, the brand has introduced a new control arm and strut mounting with bearing for the BMW 1 Series (F20, F21), 2 Series (F22, F23), 3 Series (F30, F31, F34), 4 Series (F32, F33, F36), 1M (F21), M2 (F22, F23). The control arm is part no. 106553 (OE ref: 33 32 6 792 539) and covers 371 applications in total, while the Strut Mounting with Bearing is part no. 104271(OE Ref: 31 30 6 881 930) and covers a total of 405 applications.

Also added to the range is Part Number 106863, a Stabiliser Link for the Land Rover Range Rover (2012-), Range Rover Sport (2013-) (OE Ref: LR 042976).

Other parts introduced to meet latest demand patterns include:

Part No.: 102584, Heater Blower Resistor (OE Ref: 1K0 959 263 A) for Audi A3 (8P), Q3 (8U) / Seat Altea (5P), Leon (1P) / Skoda Octavia (1Z), Yeti (5L, 67) / VW Beetle (5C), Caddy (SA), Gold 5 (1K), Touran (5N, 1T). 1043 applications.

Part No.: 103864, Airbag Slip Ring (OE Ref: 171 464 10 18) for Mercedes CL (216), CLS (219), E-Class (211), G-Class (463), R-Class (251), S-Class (221), SLK (1710). 241 applications.

Details of all new febi parts additions and the complete range can be found on Partsfinder, bilstein group's brand new online catalogue at www.partsfinder.bilsteingroup.com/en.

Categories: