New MEYLE ABS sensor kit offers targeted replacement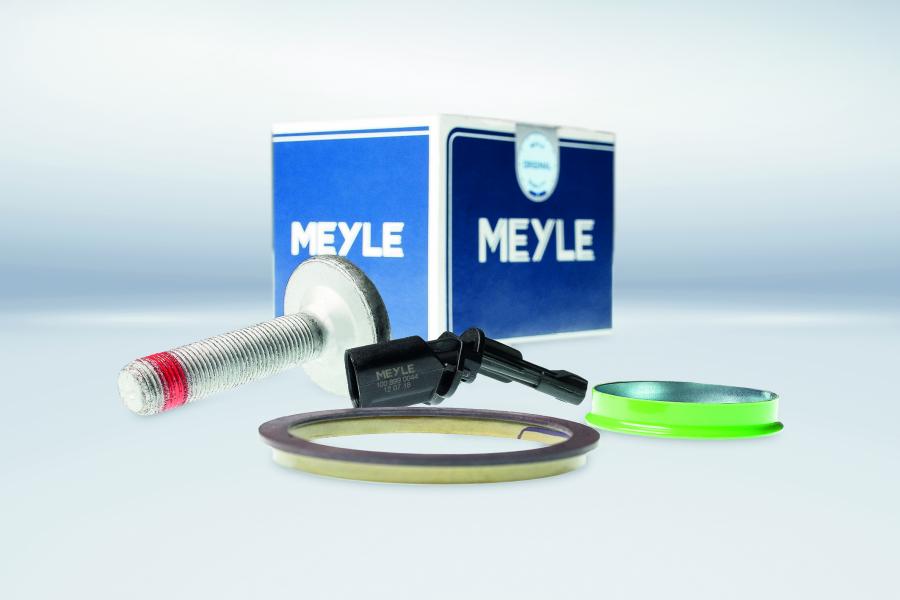 Friday, November 15, 2019
MEYLE is offering another cost-saving repair solution in the form of its new ABS sensor kit. The MEYLE-ORIGINAL quality kit enables targeted replacement of the defective ABS sensor and the sensor ring, a solution that is currently unique to MEYLE.
Up until recently, if an ABS sensor had been damaged by a defective sensor ring, it would have been necessary to replace the entire wheel hub. This is expensive for both the driver and workshop. The MEYLE KIT comprising ABS sensor, sensor ring and installation materials, means that the existing wheel hub can be reused. This solution is currently available for vehicles including: Audi A3, VW Golf, VW Jetta, SEAT Altea and SEAT Leon, whose ABS sensor ring on OE wheel hubs can be replaced separately using the MEYLE KIT. This means two new references (MEYLE numbers: 114 899 0013 and 114 899 0014) cover a car huge car parc, with many of these models very popular in Ireland.
Dominik Overmann, Head of the Electronics & Sensors MEYLE Product Team commented, "All of MEYLE's electronic parts fulfil OE specifications 100% and are only incorporated into the portfolio after extensive functional testing, with additional focus on the quality of data. Thanks to detailed research on application and vehicle data, MEYLE guarantees an accurate fit, a key criterion that enables fast and correct parts identification for workshops and minimises return costs."
MEYLE also offer workshops practical assistance in this area by way of its ABS detector card. This allows for fast identification of ABS sensor ring defects. The card can be used for a whole host of applications, including testing magnetic sensor rings, identifying the installation side of a wheel bearing with integrated sensor ring and revealing sensor ring damage. This, in turn, simplifies the time-consuming process of searching for defects and failures and allows more time for subsequent steps.
You can view a video on how to use the card below.
Categories: