New combined brake disc and tyre tread depth gauge from Laser

Wednesday, November 20, 2019
Laser Tools has introduced a new combined brake disc and tyre tread depth gauge, a lightweight Vernier-style measuring tool that offers quick and accurate readings and is compact enough for the tightest spaces.

The tool is designed to take into account the ridge that forms on the outer edge of the disc. The user positions the tool onto the disc then closes it up to both outer faces. The locking screw is then tightened to complete the measurement. The technician then simply presses the jaw release mechanism to remove the tool away from the ridge on the disc and the reading is not be disturbed. The reading provides accuracy to tenths of a millimetre.

The tool also includes an easy-to-use tyre tread depth gauge using a probe for easy measurement. This versatile measuring tool is part number 7635 and is available from Laser Tool stockist.
Categories:
Automotive Training
Technical Helpline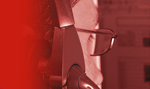 Featured Product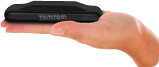 Search for Parts
Print Edition
Autobiz is a trade-only subscription magazine & website for the Irish motor trade.
Subscribe

Magazine Deadline
| | |
| --- | --- |
| Display adverts: | Wed 22nd Jul |
| | |
| --- | --- |
| Subscribers entries: | Fri 24th Jul |
| | |
| --- | --- |
| Leaflet distribution: | Thurs 30th Jul |
Article Search
News by Category
Autobiz information