Motul introduces specialist oils for Hybrid cars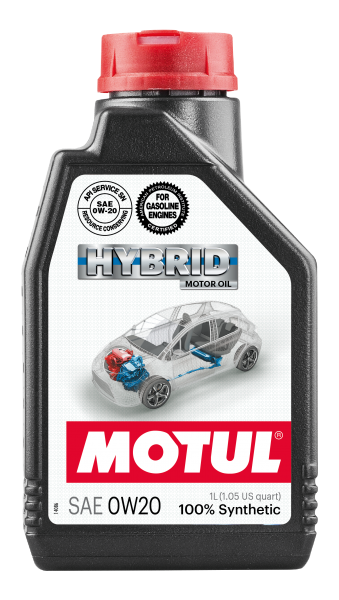 Monday, December 03, 2018
Motul, a company that has an impressive series of pioneering first in its 160 year history, has reach a new milestone by becoming the first oil brand to release a range dedicated to hybrid vehicles.

There are five types of hybrid vehicles of varying popularity. The first three, mild hybrids (a conventional engine with an optional hybrid mode), hybrid electric vehicles (HEVS - electric systems charged during the running of the engine) and plug-in hybrid electric vehicles (PHEVs – vehicles with conventional engines and a sizeable electric motor which requires an external source of electricity). All require engine oil to maintain the internal components of their combustion engines.

Motul's dedicated hybrid range of engine lubricants is compatible with HEVs, PHEVs and mild hybrids. The range features four products, Motul Hybrid 0W-20; 0W-16; 0W-12 and 0W-8. The hybrid range specifically only offers 0W engine oils, meaning they are an extremely low viscosity, as hybrid engines, which use engine combustion sporadically, will typically run at lower operating temperatures. Thicker engine oils would take longer to get to operating temperature and therefore, would be less effective on both engine protection and fuel economy, something that Motul has shown in extensive testing.

Motul oils are distributed in Ireland by Alpha Lubricants. Anyone interest in stocking the Motul Hybrid range and other products should call 021 4889814 or email sales@alphalubricants.ie.
Categories: