Unbeatable summer deals in Eure!Parts volume 9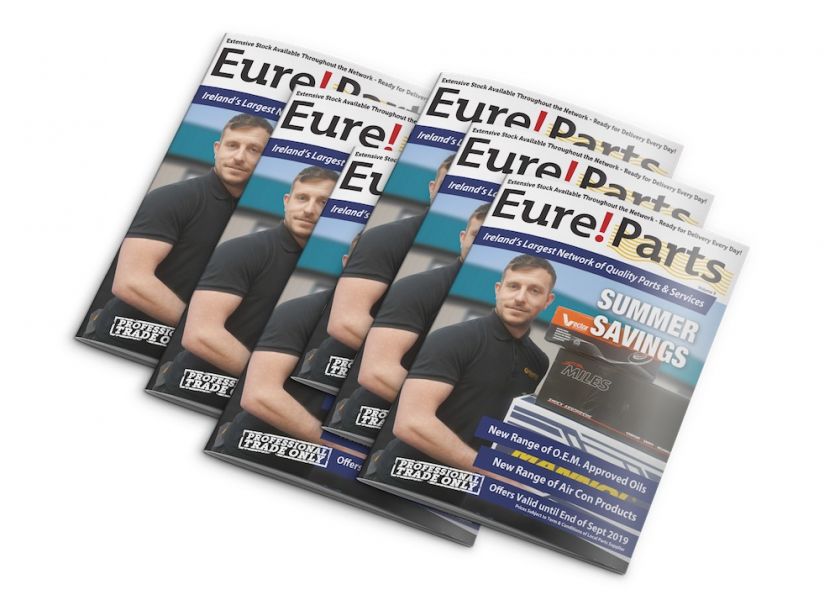 Wednesday, July 03, 2019
Volume 9 of the much anticipated Eure!Parts promotional catalogue is included with the July Autobiz magazine. The 24 page booklet is packed with great summer deals, special offers and includes information on some great garage support tools and practical business building ideas.

Eure!Parts brings together top supplier brands which are available from trusted parts suppliers at great value prices. Highlights in this issue include a new range of OEM approved oils from Mannol, details of the new Nissens range of AC consumables and tools and a chance to buy the Bartec TPMS tools and sensor bundle that proved so popular at the recent Autoinform Live training event.

Also featured in Eure!Parts Vol 9 are special promotions and discount deals on timing belt kits, summer coolants, filters, shocks, turbo chargers, brake pads and discs, door mirrors, garage essentials, a chance to claim a One4all gift card with Denso compressor purchases and much more.

There are also offers on popular applications in a much expanded steering and suspension range. Based on customer feedback this has been added to with a complete range of solutions for SUV models which were failing NCTs due to corrosion on the rear axle caused by water ingress. The range now offers a great value alternative to dealer sourced parts on these applications, complete with a 5 year materials guarantee. Other in-demand steering and suspension additions include the Kia Ceed rear axle and Avensis rear control arm.

The featured Eure!Parts deals and special offers are available from trusted parts supplier nationwide and run until September 30th.
Categories: