Somora offers fast and effective fogger sanitizing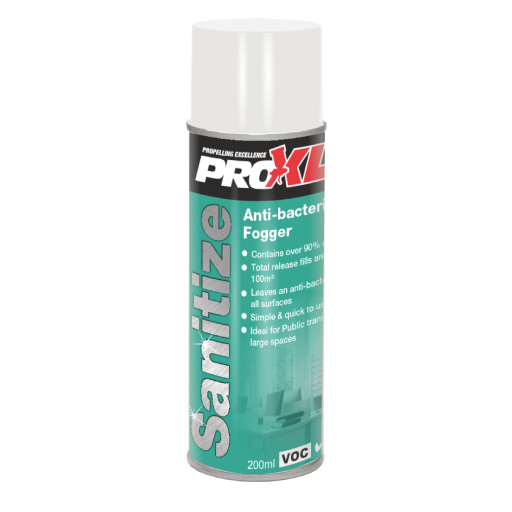 Thursday, June 18, 2020
Somora Motor Parts has launched a new product in the market for vehicle sanitation that is time saving, easy to use, very effective, and provides 100% coverage of all surfaces including carpet and fabrics as well as all hard surfaces.

ProXL Antibacterial Fogger conforms to European Standards EN 1276, EN 1650, and most importantly EN 14476. EN 14476 which certifies that the product kills all Coronaviruses. As such it offers a very practical, safe and cost effective alternative to ozone cleaning which is more time consuming.

The product is ideally suited for sanitising large volume areas such as the interior of minibuses and coaches with one 200ml aerosol enough to sanitise 100 cubic meters which is more than the volume of a 45-foot shipping container.

The formulation of ProXL Antibacterial Fogger contains over 90% alcohol, and within 15 minutes of use, the whole vehicle interior will be sanitised, leaving an anti-bacterial layer on all surfaces while also leaving a clean and fresh fragrance behind. The product is also available as a 100ml aerosol for smaller vehicles or areas and may be especially useful for taxis, courtesy cars and rental vehicles.

ProXL Antibacterial Fogger is also part of a range of ProXL aerosol sanitizing products which are suited to safe and easy vehicle sanitation.

ProXL Hand Sanitizer comes in a 200ml aerosol and is ideal for sanitizing hands and car keys as well as electrical items. Tested to EN 1276 and 1650 and undergoing testing to EN 14476, it has a 70% alcohol formulation making it highly effective against bacteria, while it is also fast drying, and non sticky.

ProXL Power Spray 70 is a multi-purpose cleaning foam with a special formula of solvents, water and Quaternary Ammonium Salt for extra effect. It is quick and easy to apply and very effective against bacteria, yeast and enveloped viruses.

Lastly ProXL Foam Sanitizer Aerosol is a fast acting anti-bacterial foam that leaves a fresh fragrance on hard and soft surfaces and is very effective against bacteria.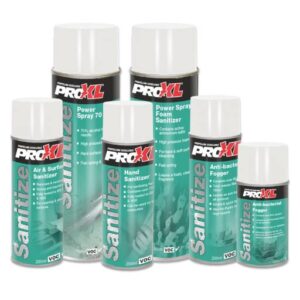 Categories: