OESAA garage packs reach Irish garages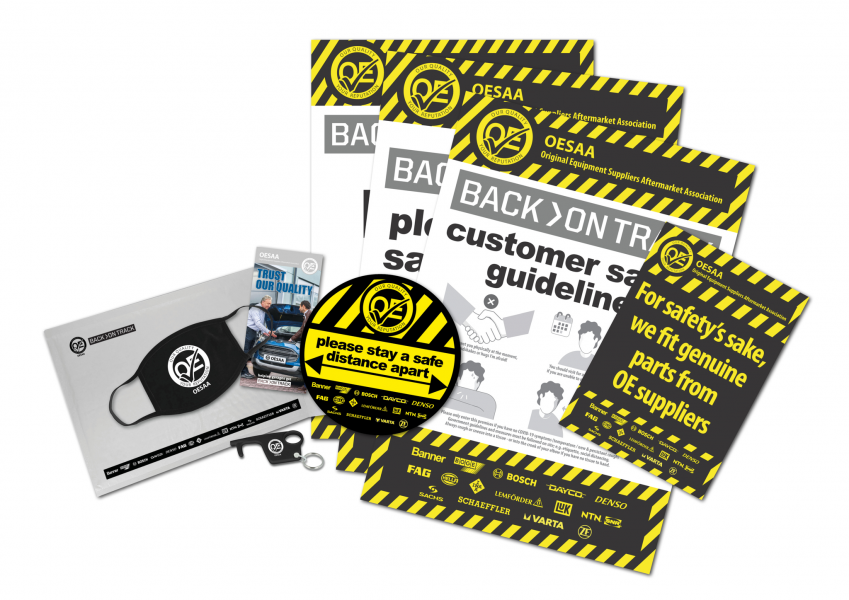 Monday, August 24, 2020
Over 100 Irish garages have already received an OESAA 'Back on track' pack through the post, and they are also now being delivered by leading parts suppliers across the whole of Ireland.

The pack contains a hygiene key, stickers, A2 posters and a washable face mask to help make workshops a safer place for both staff and customers.

One supplier supporting the initiative is Component Distributors. CD Group Managing Director, Terry Knox, said, "Anything that will help the Irish aftermarket in these strange times is very welcome, and OESAA's free 'Back on track' packs will definitely help workshops show they are open, ready for business and safe for customers to visit."

Terry added, "Through our MechanExpert initiative we are happy to help the OE Suppliers Aftermarket Association by arranging for 150 packs to be distributed to garages through their local motor factor."

Industry watchers are predicting busy times ahead for independent garages as people return to work. Reduced public transport usage means it's the car that's going to support commuters.

With many garages sharing horror stories during lockdown of unsafe brakes, worn out tyres and broken suspension components, many workshops are already offering free safety checks to attract customers.


Categories: