Nissens offers advice on faulty thermal expansion valve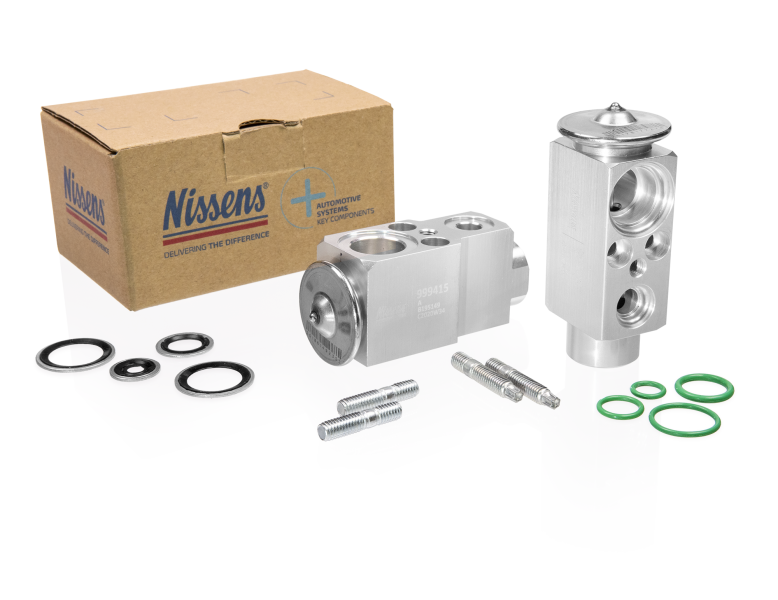 Monday, April 26, 2021
Climate system specialist, Nissens, has issued some tips on how to deal with faulty thermal expansion valves (TXV), which can impact on AC system performance and the life of the compressor.

A delay in the valve reaction or improper, unbalanced metering, along with the valve being stuck in an open or closed position, are among the most common faults of a malfunctioning TXV. These factors can also expose the AC compressor to excessive workloads, a shortage of lubrication or, conversely, flooding, leading to severe damage.

It is therefore important for technicians to understand the symptoms, to ensure they are in a position to make the correct AC system diagnosis, in order to complete the correct repair, which is why Nissens is dedicated to providing them with the technical knowledge to allow them to do so.

Nissens says example of TXV faults include:

Improper metering of the refrigerant flow
Impaired metering failure often occurs in low-quality valves, high-mileage vehicles, through wear or by leaks within the power-sensing element of the valve, and improper setting of the valve's superheat. It occurs when the valve's primary control (power) element is out of the proper sensing and reaction settings.

Stuck valve
Most commonly, the problem has a root cause in impurities and debris inside the AC loop linked to the inappropriate use of additives for the AC system, a worn receiver-drier, particle formation after compressor seizure, or improper/lack of flushing procedure. Depending on the position where the valve is stuck, there are several outcome scenarios, including a limited flow of the refrigerant.

Impurities and debris concentration inside the TXV.
AC system contamination, additives, a worn receiver-drier, particle formation following an AC compressor seizure, improper flushing - all of which may lead to inner valve blockages.

Severe AC compressor failure or seizure can be caused by impaired lubrication through overheating, lubricant dilution or excessive impurities formation can all be linked to a faulty TXV.

Nissens recommends a technician should always replace the TXV when undertaking AC compressor replacement as it is a relatively inexpensive add-on, which can prevent severe failures. The technician should also always replace the valve if the system is diagnosed with severe contamination and after the compressor breakdown caused by seizure/overheating. The AC system should also be flushed before fitting the new compressor and replacement TXV.

www.nissens.com/climate has full Nissens' program product details, including product features review, data, technical training offer, and professional AC system service-related technical materials.


Categories: