Comline launches new steering and suspension brochure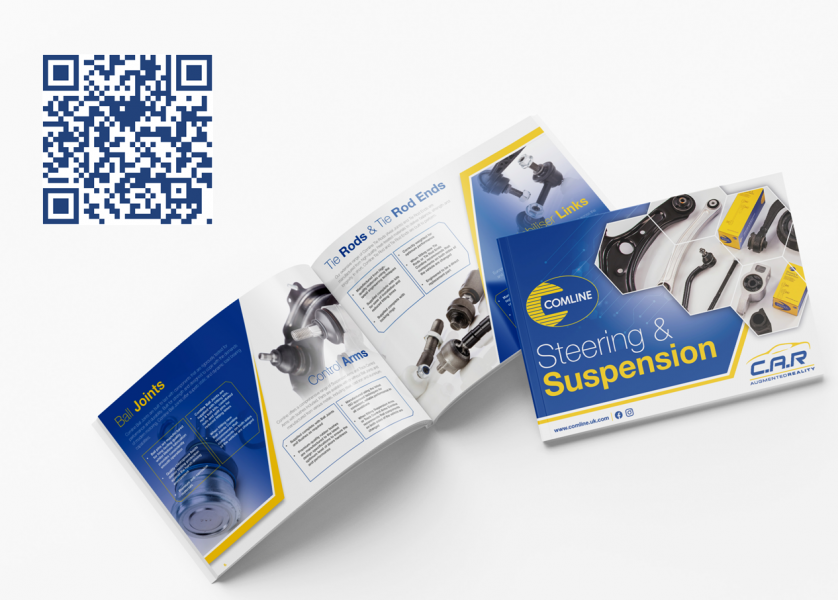 Thursday, November 17, 2022
Comline Auto Parts has unveiled its new steering and suspension brochure, which champions the brand's all-makes range, the manufacturing and testing that underpins the product line and communicates Comline's approach in delivering a range that is tailored for the European aftermarket.

The brochure covers Comline's steering and suspension portfolio which comprises ball joints, control arms, tie rods and tie rod ends, stabiliser links and mountings, suspension bushes, top strut mountings and suspension kits.

The brochure also explains how Comline's product experts have crafted a range that is targeted to the market's most popular vehicles, those that underpin the steering and suspension sales of motor factors and garages alike. This includes the development of parts specifically for hybrid and EV applications.

Comline's offering is also complemented by a suite of product data that is meticulously compiled by a team of specialists. This product data has been pivotal to the ongoing growth of Comline's steering and suspension category, and is accessed via the brand's website, MAM Software's Autocat system, and TecDoc, where Comline is classified as a 'Premium Data Supplier'.

The brochure, also gives a comprehensive insight into attributes, such as chloroprene rubber, high-specification grease, and cold forged ball pins and how the components are rigouously tested.

Readers will also learn that Comline's steering and suspension components undergo an 11-stage electro-coating process, known as cataphoresis, which protects components against water ingress, salt, dirt and other contaminants. A 900-hour salt spray test is also featured, with this process providing an accelerated simulation of real-world driving conditions, akin to 10 years of on-vehicle use. 3 and 4-axis testing underpins the performance of Comline's control arms, ball joints, bushes, and tie-rods, replicating the loads, movements, angles and frequencies of real-world driving.

To obtain a copy of the new brochure, email marketing@comline.uk.com or scan the QR code to view electronically.

Categories: