Bartec open up TPMS opportunities
Many vehicles are now seeing TPMS warning lights come on, which is an NCT failure
Friday, October 02, 2020
In a new AutobizIreland video, John O'Callaghan of Autobiz, demonstrates the Bartec TECH300 TPMS Scanner and show how easy it is to operate.

Tyre Pressure Monitoring Systems (TPMS) have now been mandatory on new cars since 2012 and with average battery life of seven years, many vehicles are now seeing TPMS warning lights come on. This not only highlights a potential safety issue, but can also mean an NCT failure if not addressed.

Bartec is one of the leaders in TPMS tools and equipment and can offer garages all the tools, sensors and know-how required, to open up a new business opportunity in sensor maintenance and replacement.

In the video, John show viewers how to use the Bartec Tech300, a high-powered entry-level activation tool, which can test for TPMS faults and update an audit file via Bluetooth. This wireless system can program replacement aftermarket sensors, works with multi-protocol sensors and can upgrade to a TPMS OBDII Scan Tool with additional plug-in hardware.

The easy-to-operate tool means anyone in a business can quickly learn to use it and it can provide a comprehensive health report on the TPMS system, which makes the job of explaining issues to customers more straightforward. It also has a robust design, meaning it is well suited to even the toughest workshop environments.

The Bartec TECH300 is available through your local motor factor and J&S Automotive - contact Paddy Thomas - Patrick@JSAutomotive.ie/ 087-932-5377.

To view the full video click HERE.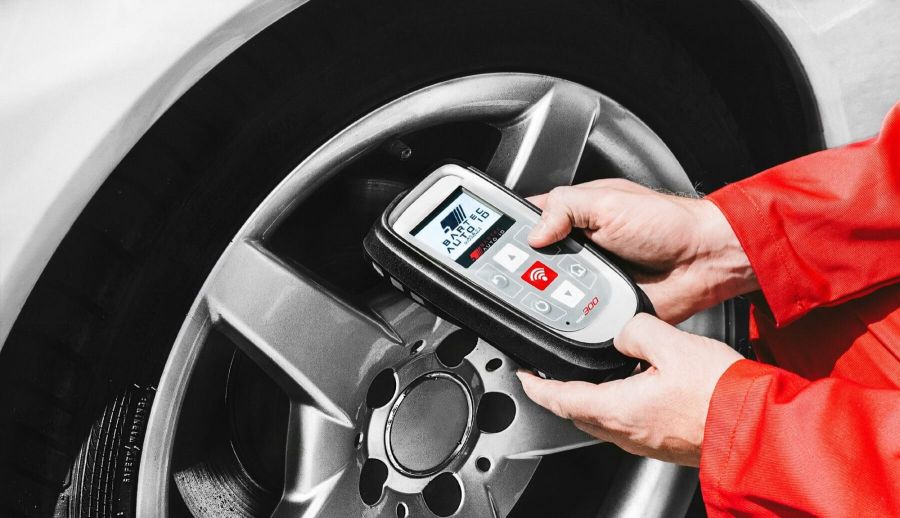 The easy-to-operate scanner makes the job of explaining issues to customers more straightforward
Categories: