Brembo takes carbon ceramic brake discs to a new level on the Ford GT MK II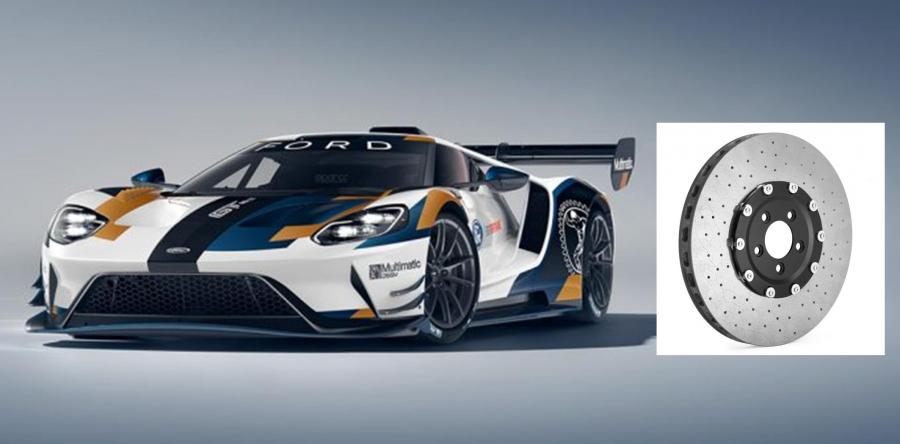 Friday, March 20, 2020
A division of brake specialist Brembo has developed what it says is the most advanced carbon ceramic brake disc in the world. Developed by Brembo SGL Carbon Ceramic Brakes the disc has been designed to take the stopping power of the Ford GT MK II to the next level.

Called DYATOM, the disc combines motorsport technology with outstanding wear resistance to achieve the highest thermal performance. Guaranteeing maximum braking power, this new solution fits perfectly to the new Ford GT MK II; the first super sport application of this new brake disc.

Daniele Schillaci, Chief Executive Officer of Brembo said, "Our long-lasting relationship with Ford today is further reinforced with the first application of DYATOM on the new Ford GT MK II. This demonstrates our capability to develop unique solutions for performance braking."

The company has worked with the performance teams at Ford and Multimatic to tune the friction performance of the pads to the DYATOM discs in order to offer a more aggressive braking solution for the Ford GT MK II. Because the MK II is designed as a track car, engineers took advantage of Brembo's over 42 years of racing knowledge and winning at the highest levels of motorsport to create this braking system.

The chemistry in the DYATOM carbon ceramic disc, with its five layers, provides extremely high thermal performance, with outstanding wear resistance even under severe track usage. Through this effect, the brake pad performance is supported by a lower operating temperature. As a consequence, the brake can be downsized to cope with the same braking power. Equally at this size, it can also handle an increased level of braking power.
Categories: