Shaftec's expanded EPS range offers business boost to garages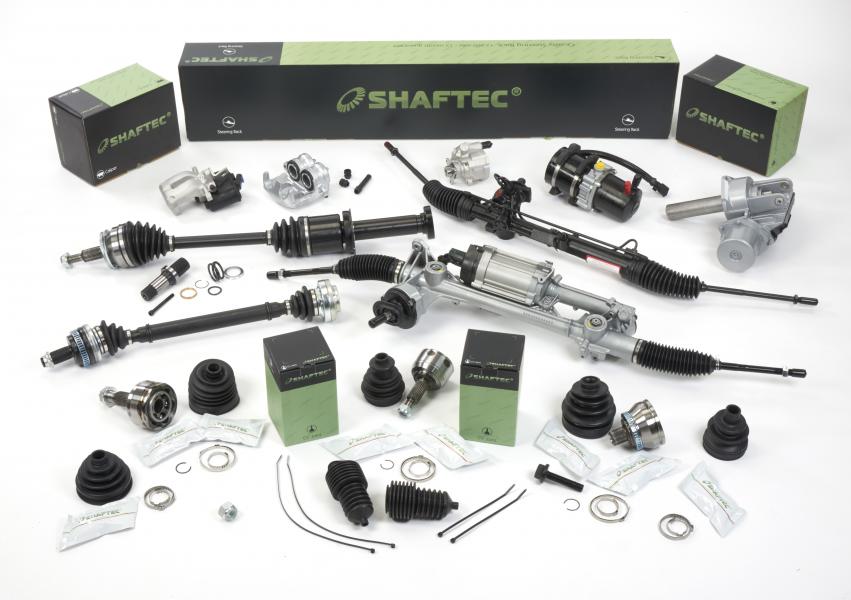 Tuesday, April 21, 2020
Parts remanufacturing specialist, Shaftec, has announced some major new additions to its Electric Power Steering (EPS) range to help independent garages meet fast rising demand for repairs in this sector.

First appearing in 1999 Electric Power Steering (EPS) is still a relatively recent automotive development that has now become the norm on new models. This means that it is an area of significant aftermarket growth.

Shaftec director, Tom Curtis comments, "Naturally, as modern vehicles get older, we will see part number creation and shelf increase as a result. However, market demand is already driving the need to stock EPS parts for vehicles less than five years old. This tells us that we should not underestimate this as a growing trend and also points to the fact that some electric steering applications may have a lower durability tolerance than those for conventional hydraulic systems."

Tom points out that the market for EPS systems has gradually surpassed that of conventional hydraulic steering and when it comes to replacement he believes that Shaftec's stringently remanufactured OE quality parts offer considerable benefits over new imports or dealer equivalents. The range is also constantly updated to meet latest demand and the company prides itself on offering excellent availability based on continuous demand analysis.

Shaftec added a total of 120 new EPS references in 2019, with new part numbers spanning the majority of popular vehicle manufacturers. Of particular note are electric racks for Mercedes-Benz GLC 2015-2019, Hyundai i40 2015, Jaguar XE and XF 2015 onwards and electric pump for Dacia Duster 2013-2017.

Shaftec also provides some excellent technical support in terms of information and fitting tips. One of its latest useful pieces of advice concerns the Opel Astra H & G and Meriva B models. These are prone to oxidation, so before declaring the part a write off, Shaftec technical experts recommend checking the plugs and the wiring, with both a visual and multi meter voltage check. Even if no oxidation can be seen with the naked eye, it's wise to clean the connectors with contact cleaner when the part is examined to ensure a good solid connection, bad connections can lead to the unit shorting, confused fault codes or in extreme cases failure.
Categories: