Ring offers lockdown car care tips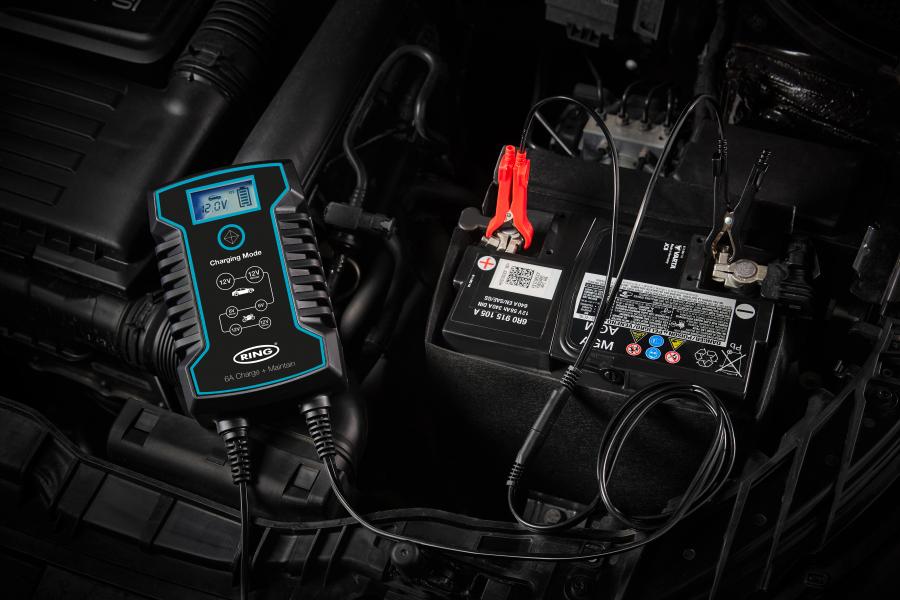 Friday, May 08, 2020
Lighting, equipment and accessory supplier Ring Automotive has offered some practical tips for keeping cars ticking over during lockdown.

Keeping cars in a roadworthy condition is a challenge at present for many, with huge numbers of cars sitting idle and many more being used infrequently. To help motorists keep their cars healthy, Henry Bisson, marketing manager at Ring Automotive has shared some helpful hints on how to ensure a vehicle stays on track, even when not in regular use.

Recharge batteries

Battery failure is the number one reason for a call out from breakdown services across Europe. With so much technology integrated into the design of newer vehicles, even when cars are parked, constant consumption from the likes of central locking and navigation systems are increasing the energy demands, placing additional strain on batteries. Frequent short journeys will also flatten a battery faster than normal.

Henry says the best way to ensure a car makes it through long-term storage, or significantly reduced usage, is to keep it topped up by using a Ring Smart Battery Charger. He believes this is the most effective method of preventing the energy-sapping functions from draining a battery. Henry points out that a smartcharger will not only add charge to a battery, but due to the float mode, it can be left safely connected on a permanent basis, compared to traditional trickle chargers.

For those with no private parking, a smartcharger may not be practical. Instead, Henry says to get moving when the battery is flat, lithium jumpstarters offer a convenient lightweight solution, removing the need for road-side assistance or to jumpstart from a second car. As they are rechargeable, once used they can be reused for another time. Ring's Lithium jumpstarters also act as mobile powerbanks for keeping mobile phones and other electrical devices charged.

Tyre care

When it comes to tyre care, Henry recommends inflating them to the maximum recommended pressure found on their sidewall, as they will lose pressure over time, even if they're not being used in motion. Running on tyres with reduced tyre pressure will increase fuel consumption and wear and tear on the tyres, resulting in a significant rise in your overall motoring costs. If left for a long period with air pressure continually leaking out, this can lead to flat spots.

Henry suggests that motorists uncomfortable about visiting a petrol forecourt during this time, could invest in a compact tyre inflator. Ring's industry leading RTC range of tyre inflators allows motorists to quickly and accurately inflate their tyres to the correct pressure, without leaving home.

Spare bulb kits

Henry says for added piece of mind it is useful for motorist to keep a spare bulb kit in their car. This not only helps to keep cars safe and legal but also means you don't have to search for replacement bulbs when a vehicle bulb fails.

Categories: