Schaeffler honoured for innovative coating technology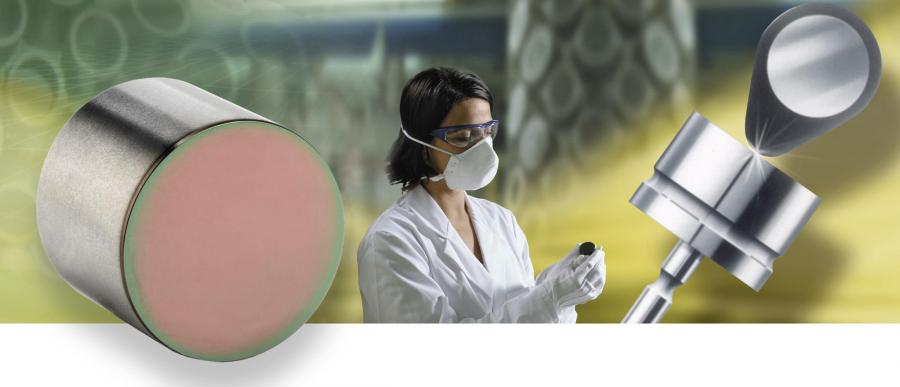 Sunday, November 16, 2014
Schaeffler Automotive, the company behind LUK clutches, INA tensioners and FAG wheel bearings, has been presented with a prestigious award for a carbon-based coating system that reduces friction and cuts CO2 emissions.

In the past year, 30 million components with the Triondur® CH coating system have been installed in vehicles. To honour this, the company received the 2014 'Materialica Design + Technology Award' in the 'Surface & Technology' category for the coating system at this year's Materialica in Munich.

This carbon-based coating system received a silver award from the jury, which was made up of high-ranking representatives from science and industry. Using this extremely hard surface coating enables the friction and wear on mechanical tappets used in internal combustion engine valve trains to be significantly reduced. This intelligent combination of engine oils and coating systems allows friction in the valve train to be reduced by up to 50 percent, which in turn means that CO2 emissions can be cut by up to two percent.

Schaeffler CTO Prof. Peter Gutzmer said, "Schaeffler's expertise in functional surfaces and coatings is unsurpassed worldwide, and we are delighted that this expertise has been honoured with the 2014 Materialica Design + Technology Award."

Triondur® CH is a non-hydrogenous, amorphous carbon layer. The extremely hard diamond-like carbon (DLC) layer achieves virtually the same hardness as diamond and thus boasts the highest level of protection against abrasive wear of any Triondur® coating system and, at the same time, maximizes friction reduction. Triondur® CH is applied using the environmentally friendly PVD and PACVD vacuum processes.
Categories: