Schaeffler develops technology on multiple motorsport fronts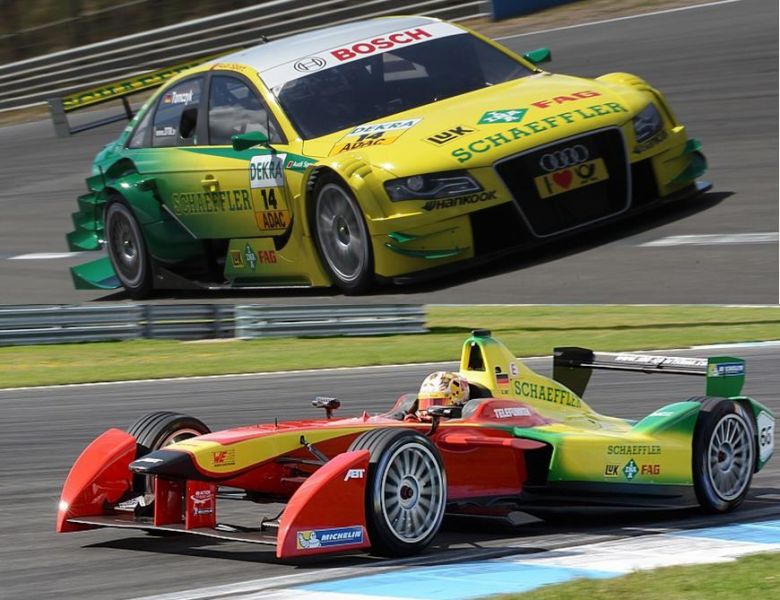 Thursday, June 04, 2015
Schaeffler Automotive continues to push back technological boundaries in the motorsport world, which has proved a great testing ground for its many OE and aftermarket innovations down the years.
The company, who's aftermarket division is responsible for the LuK clutch, INA tensioner and FAG wheel bearing brands, works closely with many leading motorsport teams and has an especially productive partnership with Team ABT Sportsline, with Schaeffler sponsoring activities in both the Formula E and DTM championships.
Schaeffler is an exclusive technology partner of Team ABT Sportsline, in the inaugural Formula E season, with the team performing well in the Championship standings heading into the final round of events. However, Schaeffler is already working on the future of the world's first racing series for fully electric open-wheel race cars behind the scenes, developing an electric motor of its own for the second season, as well as an all new powertrain system.
Meanwhile Schaeffler has continued its long association with Audi in the DTM racing series. 2013 Champion Mike Rockenfeller is once again at the wheel of the Audi RS 5, which sports the familiar yellow and green Schaeffler sponsorship colours, for the 2015 season.
Schaeffler is also working alongside Porsche on the development of Hybrid technology, in the FIA World Endurance Championship, which includes the iconic Le Mans 24 Hours race, which takes place on June 13th and 14th. The driver line-up for the Porsche 919 Hybrid team now includes German Formula One driver Nico Hülkenberg. This endurance series provides some of the toughest test possible for Schaeffler systems and components and delivers vital technical feedback for the company's research and development teams.
Categories: