New specification oils from Mannol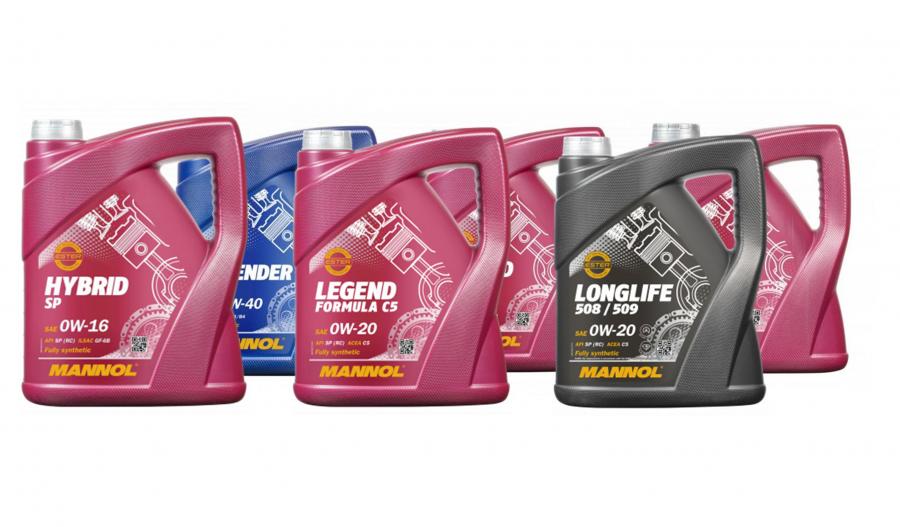 Monday, December 07, 2020
J&S Automotive continues to expand it Mannol oils range to ensure that garages have access to the very latest manufacturer specification oils in the highly popular Mannol combination of first class quality and excellent value for money all direct from local parts suppliers.

A recent introduction that is already in big demand is 7920 Hybrid SP 0W-16 Oil. This is an innovative, energy-saving low-viscosity engine oil with a bi-synthetic (PAO + esters) formulation in accordance with the latest API SP and ILSAC GF-6 standards. It is especially recommended for hybrid cars including those from Honda, Nissan and Toyota.

Legend Formula 0W-20 C5 Spec (7921) is a high performance, low viscosity, energy saving oil, suitable for extended oil change intervals in petrol engines. Mannol says this oil outperforms similar oils of the SN category in terms of detergent and dispersant properties and thermal-oxidative stability, preventing sludge and lacquer formation.

Mannol 7722, is a new Longlife 0W-20 VW oil, meeting VW and Audi VW 508 00 and 509 00 specifications. This has a bi-synthetic formulation with esters that delivers excellent anti wear, antifriction and extreme pressure properties, as well as significant fuel savings.

Also joining the extensive Mannol range are; Legend Ultra 7918, a long life oil designed for petrol engines requiring API SN Plus / ILSAC GF-5 performance and Energy Premium 7908, an innovative, versatile, all-synthetic ester-containing premium synthetic engine oil for modern diesel and petrol turbocharged and non-turbocharged engines, especially well suited to European cars and due to its performance, taxi fleets.

Meanwhile Defender 7507, an ester-containing HC-synthese engine oil for petrol and diesel engines and especially recommended for Mercedes and VW vehicles offers excellent anti-wear properties meaning the formulation is well suited to high mileage vehicles in all driving conditions.

With regards to the every growing Automatic Gear box market Mannol has added new Merc 9G Tronic ATF (MN8221) to a range that now features 18 different gear oils.

These oils and the complete Mannol range are available from motor factors nationwide in all popular pack sizes.

J&S also has some free samples of its innovative Mannol Ester Technology Additives to give away. To claim a sample be one of the first 12 to email marketing@jsautomotive.ie.

Categories: