Mannol delivers on range, value and availability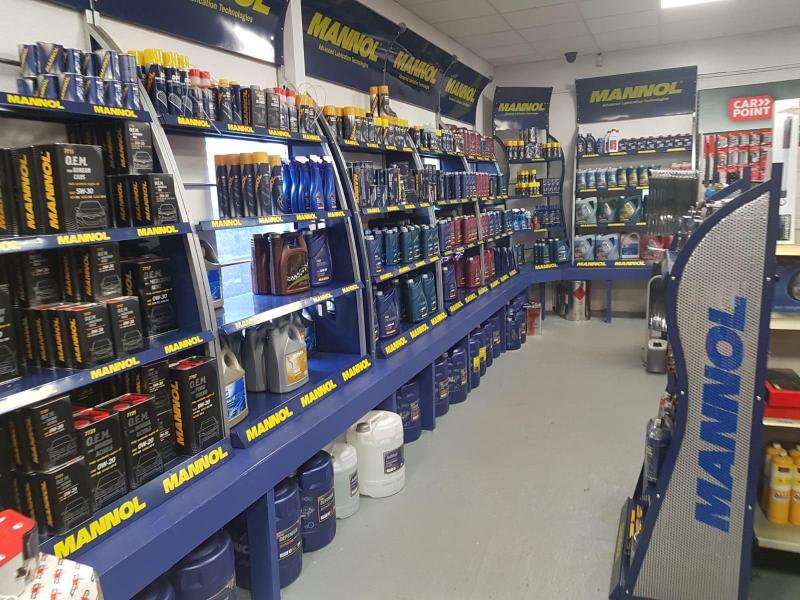 Tuesday, April 02, 2019
Being able to get the right specification of oil, at a great value price, exactly when it is needed is very important to both garages and motorists and Mannol is one oil brand that is consistently delivering on these key factors. Working with distributor, J&S Automotive and a network of trusted stockist nationwide, the brand offers one of the largest ranges of manufacturer spec oils on the market, speed of supply and the excellent value. Now with the introduction of a same day delivery guarantee this service has gone to a new level.

J&S says that Mannol has been one of its most exciting recent brand introductions, offering a range that goes far beyond the standard oil package. Added to its own distribution expertise has made Mannol more easily accessible. A priority has been providing access to the right oils, in sizes for both servicing and motorist top-ups. Reflecting this, J&S has introduced a guaranteed same day delivery nationwide. This reflects the belief that speed is vital in the Irish aftermarket, so the company has put in place a service which means that the Irish garage can always get the right oil spec for a particular car on the day it is in the workshop. A garage simply can't stock 32 different oils, but with Mannol the right product can always be available.

With a cloud of Brexit uncertainty hanging over the market, J&S has also taken measures to not only ensure continuity of supply, but also pricing stability. Brexit means the very real possibility of UK sourced product being subject to serious distribution delays and sharp price increases. As part of its Brexit planning process, J&S has switched its oil lubricants and additives suppliers to a European platform. This means the Mannol range now comes direct from the Mannol factory in Germany, which allows the company to ensure prices remain very competitive and supply is not disrupted. Additionally it has also significantly increased Mannol and Fanfaro stock holding in all 3 of its depots in Dublin and Cork and Northern Ireland. This has been done with the full support of the Mannol team.

The extensive range of products offered by Mannol is another factor in its growing success. The premium motor oil range offers 32 different grade specs in 1 and 5 litres sizes, 15 different grades in 20 litre sizes (the biggest of any oil producer ) and 7 different grade specs in 60 and 208 litre sizes. This means that Mannol can always provide access to the right spec oil, on all ages of vehicle and it gives the garage owner consistency of supply regardless if they are selling top ups or scheduled services.

As well as Mannol engine oils, J&S also offers Mannol agri, hydraulic, and gear oils and a wide range of other essential fluids and greases. Added to this there are also innovative additives, workshop essentials and car care products all extremely well packaged and presented. Mannol also offers motor factors excellent retail sales potential, not just on oil but also on many other products with great shelf appeal. The J&S team can help with merchandising these lines so that factors can maximise point of sale impact and increase both sales and profits, helping local business to prosper.
Categories: