Innovative new blow guns from Laser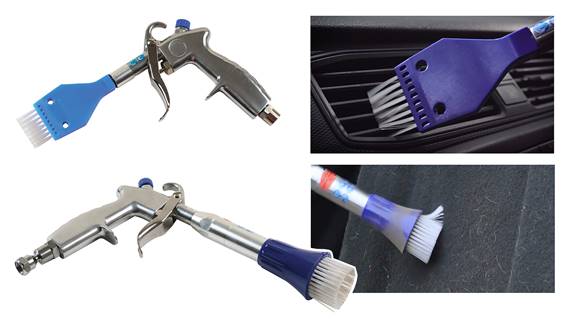 Tuesday, May 28, 2019
Laser Tools has introduced two innovative workshop blow guns specifically designed for valeting and cleaning.

The Turbo Pulse Blow Gun (part number 7474) is a new design with a strong turbo vortex which is pulsed directly through the rotating head. This rotates on a continuous 360-degree spin which lifts and blows dirt and dust out of even the smallest gaps making it perfect for car interiors and upholstery. It can also quickly remove stubborn pet hairs from non-woven vehicle interior fabrics.

The Air Knife (part number 7465) produces a very tightly-focussed blade of air. Combined with the ultra-thin brush head, this offers a powerful cleaning solution when access is difficult, blowing and clearing dirt and debris from areas out of reach to the narrowest vacuum attachment. With the power turned down it is also good for detail work like dashboard vents and under bonnet detailing.

Both tools are now available from Laser Tool stockists.

Categories: