ContiTech to add Timing Chains range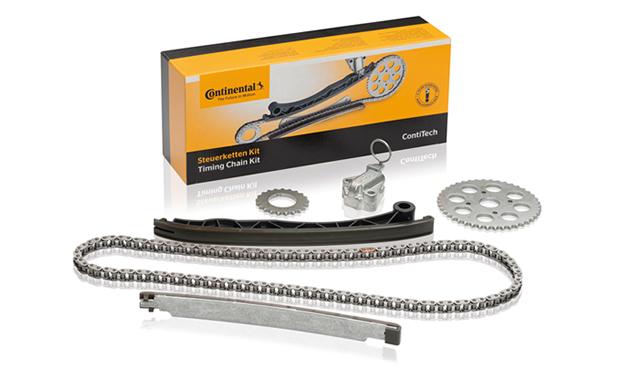 Wednesday, October 11, 2017
Power transmission specialist Continental, is introduce a new timing chain range to further enhance its product line up.

Dennis Roth, the project manager for timing chain kits at ContiTech says, "We're constantly reinventing ourselves with the aim of offering our customers the complete range of power transmission components. The goal, therefore, is to move away from being a mere belt supplier and become a specialist in power transmission components, including chain drive components."

ContiTech will be offering 43 different timing chain kits in its initial range. The program will cover the most important vehicle applications and all the problem engines that are subject to frequent failures of the timing chain or timing chain components. In addition, the timing chain kits offer workshops a practical all-in-one solution since they contain all the components needed for the repair. ContiTach say that there are also no compromises in terms of quality. This is underlined by the 5-year guarantee, which is not matched by any other company in the market. To help with fitting, videos in the familiar "Watch and Work" series will be published to coincide with the products going on sale.

The classic fault seen in timing chains is that they stretch. In operation, signs that stretching has occurred include rattling noises or engine chatter. In addition, the engine warning lamp may light up. When the chain stretches, this adversely impacts the timings, which can result in engine damage in modern engines. Emissions levels also deteriorate dramatically, which can result in cars being unable to pass an emissions test.

To prevent this, ContiTech recommends changing not just the timing chain, but also the entire system comprising the timing chain, tensioner, tensioning rail and slide rail. Rough running of the engine can also be caused by the chain tensioner in addition to a stretched timing chain. Only if these items are changed at the same time are all the components optimally matched, thereby enabling engine damage to be avoided.
Categories: