Continental PRO Kits offer double drive solution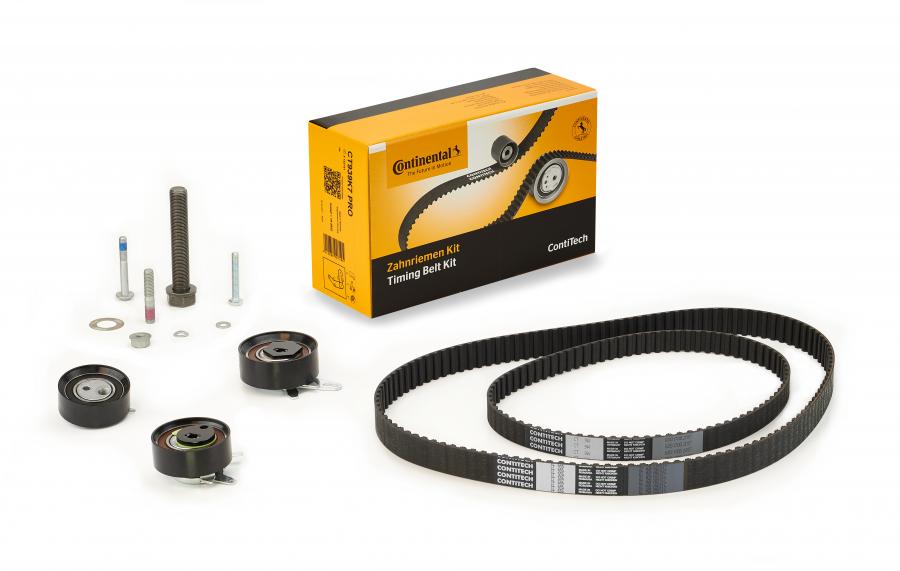 Monday, January 22, 2018
Continental has introduced PRO kits, a new convenient solution where customers receive both of the required belts for a vehicle in a single package.

In addition to the timing belt that controls the camshaft, many modern engines also now feature an additional belt that powers, for example, the balance shaft or injection pump. Until now garages have had to source and purchase multiple components to replace both belts at the same time, which is generally regarded as best practice. Continental PRO kits, in which customers receive both of the required belts in a single package, now allow for greater flexibility and efficiency.

Continental product manager Adrian Rothschild says, "Previously, customers who needed to replace the automotive timing belt had to buy a timing belt kit or the add-on including a water pump, as well as another individual timing belt. This was inconvenient and took time. With the new packages, they now conveniently get everything all in one."

The kits contain all the timing belts required for the respective engine in a single package. Additional components are also included in the kit. For example, there are also kits containing a water pump. The five-year manufacturer's warranty applies to these as it does to all previously launched kits. The typical identification for customers is the letters "PRO" after the article code, e.g. CT939K6PRO. Customers can find in-depth information about the range in a digital parts catalogue, which is available online (www.contitech.de/pic).

More than 30 different versions are already available, making Continental one of the leaders in the market. Additional kits will gradually follow and steadily expand the portfolio.
Categories: