Carcessories expands Mannol Oil range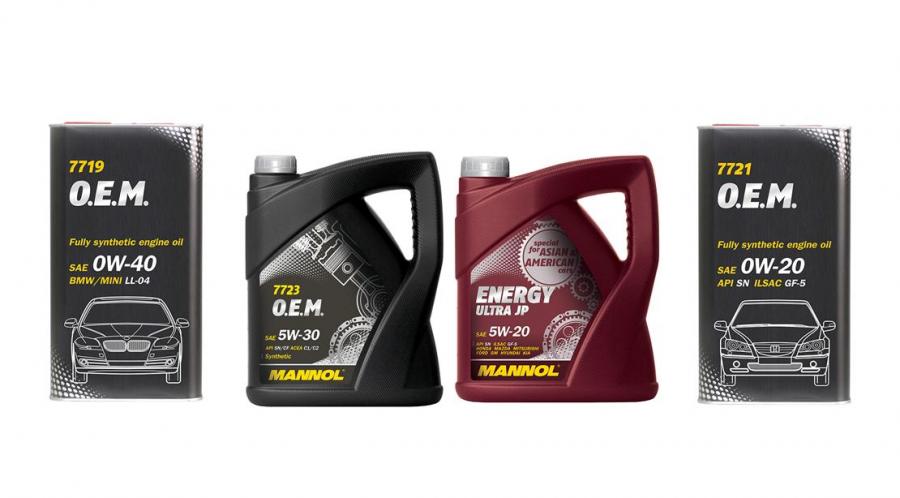 Friday, August 31, 2018
Mannol, distribtuted by Carcessories, continues to be one of the most popular lubricant brands in Ireland and is regularly introducing new specification oils to meet the latest vehicle manufacturer requirements.

Greg Lonergan, Sales Director of Carcessories says it is a combination of quality and value for money that continues to make Mannol the preferred choice of many factors and garages. He also believes that the swift introduction of new specification oils gives the brand a competitive advantage.

Four of the latest additions to the Mannol range are:

7719, 0w/40 a new generation synthetic engine oil, specially developed for use in petrol and diesel engines from BMW and MINI. The formulation features a high-tech additive package making it a low SAPS (low content of sulphur, ash and phosphorus) oil that ensures optimal operation of the environmental protection systems as well as the vehicle DPF.

7721 0w/20 is also a high performance synthetic engine oil. It has been formulated to use in engines of passenger cars, off-road vehicles, micro-buses from HONDA and ACURA as well as for engines with VTEC variable valve timing.

7906 5w/20 is a premium class engine oil for the lubrication of all four-stroke engines of Japanese, Korean and American light vehicles, minivans and SUVs. This oil is ideal for up-to-date petrol engines with direct injection, turbochargers and variable valve timing (VTEC, VVT-i, VTC, CVVT, VVL, VVTL-i, MIVEC etc.). It provides exceptional protection against wear and keeps the engine clean while ensuring fast and reliable oil penetration. It is specially recommended for Honda, Acura, Mazda, Mitsubishi, Ford, Chrysler, Hyundai, Kia, Isuzu, Suzuki, Toyota, Nissan, Subaru and GM.

Also new to the Mannol range is 7723 5w/30, a synthetic engine oil for latest generation, petrol and diesel engines from Ford, LAND ROVER and JAGUAR. It ensures maximum engine power and reduces fuel consumption. Thanks to its low phosphorus content it also optimises the operation of the three-way catalytic converter by preventing soiling and extends the maximum service life of the DPF.

All of these oils are now available to order from Mannol stockists.

Categories: