Norma Kit offers 5 minute fuel line repairs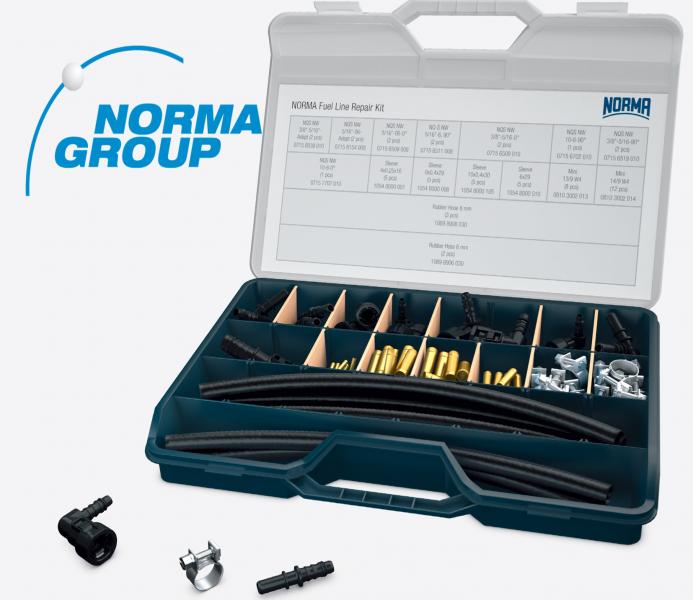 Thursday, December 05, 2019
Distributor Strongline Autoparts has introduced a new fast and effective Fuel Line Repair Kit from the Norma Group.

The kit contains everything required for quick and easy repairs of defective fuel lines, with most repairs completed in less than 5 minutes. It is suitable for repairs to both split plastic and rubber fuel lines.

The Norma kit means there is no longer the need to replace the whole fuel line, but only the area with the defective spot. This makes it economical while the quality of the repair is to OE standard.

The kit includes all required parts to repair up to 8 fuel lines, with hoses of various sizes, a selection of quick connectors, ABA mini clamps, and brass sheaves, all in a display box for easy product identification. All individual items are also available to reorder separately.

You can see how to repair fuel lines quickly and economically using the kit in the video below.

The new Norma Fuel Line Repair Kit is now available through your local motor factor.


Categories: