First Line offers popular engine hose solution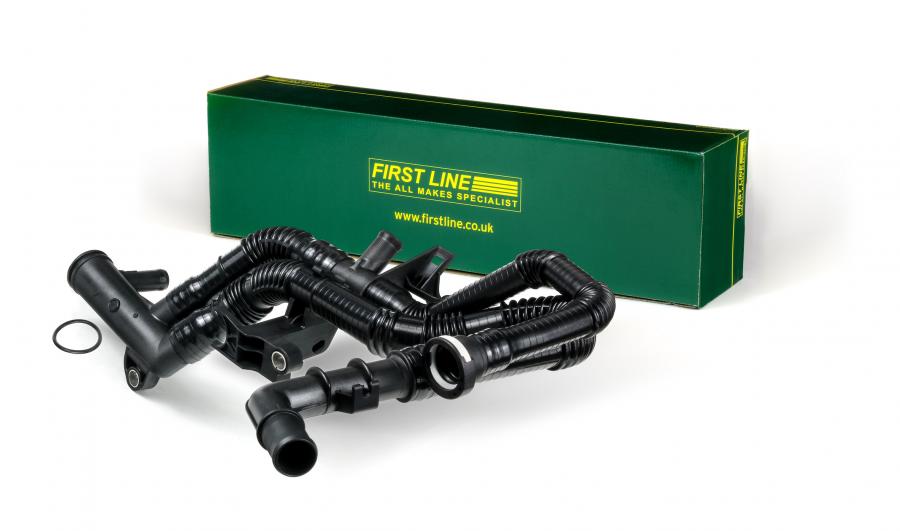 Tuesday, November 13, 2018
First Line has added to its range of premium quality cooling components with the addition of a new water pump to engine coolant hose that covers a wide range of popular applications.

The new hose (First Line part number FTS1127) is for the 1.6-litre TD engine used in several popular vehicles, including the Ford Fiesta/Fusion, PSA C3/C4/C5, 206/207/307/308.

First Line says that although, due to efficiency gains such as weight saving, it is becoming more popular amongst vehicle manufacturers to use plastic mouldings for coolant junctions and housings, one of the drawbacks can be seen in the fact that it is not uncommon for these components to become brittle and begin to leak. This is largely because of the construction of the pipes, but can be also be as a result of the coolant not being changed at the correct interval and its inhibitor losing its potency.

This potential problem can be exacerbated when technicians carry out the scheduled servicing requirements, notably the timing belt change, as this belt also drives the water pump, which is another component that could require replacement. As a result, the coolant hose is subject to an unavoidable degree of handling and in its brittle condition, this can often lead to it breaking.

In addition to the coolant hose, First Line offers the water pump for this application (FWP2043) and recommends that technicians thoroughly inspect the coolant hose for signs of damage or wear following its replacement. It recommends as best practice and to provide the vehicle's owner with the greatest peace of mind, both water pump and coolant hose should be changed at the same time.

The FTS1127 hose is available from First Line stockists.
Categories: