Borg & Beck invests in Single Mass Flywheel clutch alternatives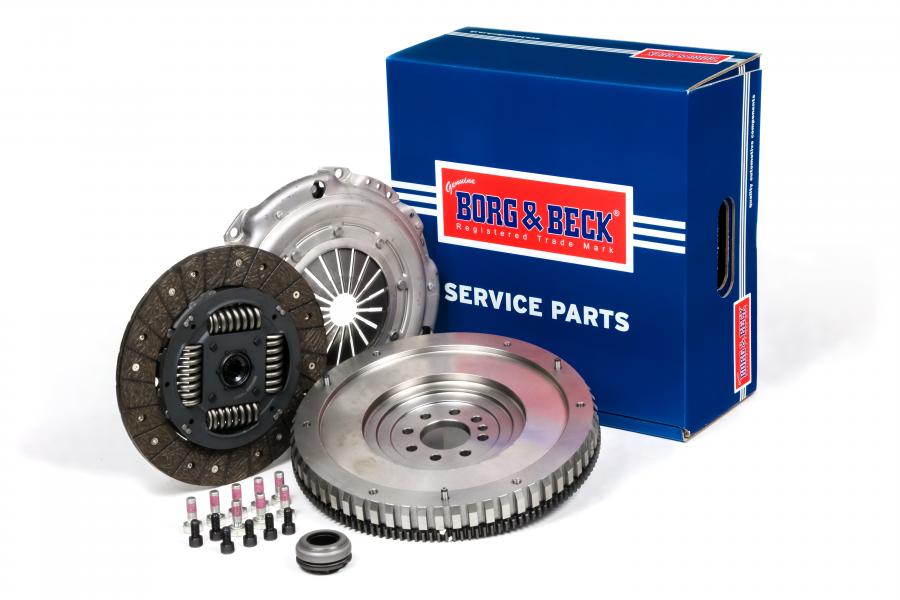 Friday, March 20, 2020
Braking and clutch brand Borg & Beck has highlighted its economical and practical single mass flywheel solutions and the investments it making in testing equipment for the development of this technology.

The Borg & Beck parent company, First Line, says it continues to invest and update its quality control and test equipment in its bespoke technical centre, enabling it to supply products in which technicians can have complete confidence. Most recently it has adapted the driven plate equipment at the facility to be able to test dual-mass flywheels (DMF) up to 260mm.

Borg & Beck says that the development of the DMF Clutch has been a technological triumph and resulted in increased driver comfort and refinement. However, in some instances the technology does have drawbacks. Especially in high mileage vehicles and in applications such as taxis and LCVs, where heat build-up can be an issue, Borg & Beck says a Single Mass Flywheel kit maybe an effective replacement solution.

Borg & Becks SMF kit allows the worn DMF and its associated Clutch components to be replaced with a traditional Solid Flywheel and Clutch Kit. This has been made possible by the development of the long travel damper, which uses advanced vibration clutch damper technology to create a damper capable of 40° of torsional movement. Borg and Beck says that in some instances a SMF solution can offer benefits in terms of reduced engine vibration and lower replacement costs.

A Borg & Beck spline grease sachet is included in every kit, as well as new flywheel bolts to allow workshops to benefit from the most straightforward fitting procedure. The Borg & Beck Clutch programme includes 2 in 1, 3 in 1, 3 in 1 CSC, and SMF Kits, as well as Concentric Slave Cylinders and Hydraulic components which cover modern and classic applications.
Categories: