Transmission filter solutions from febi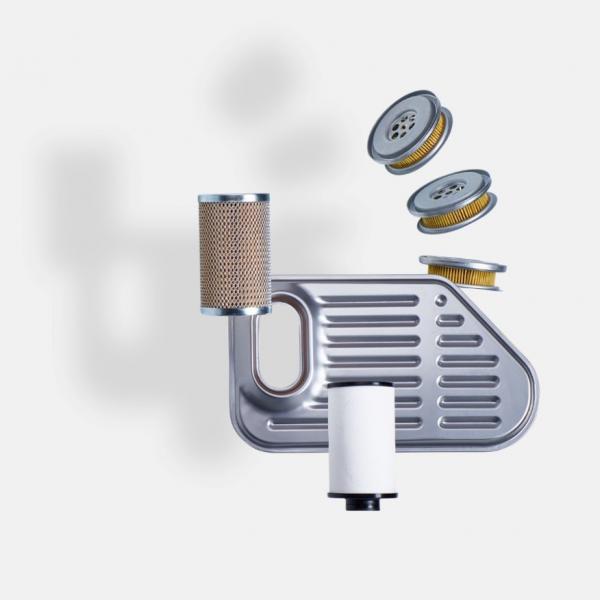 Thursday, July 16, 2020
With more and more vehicles now featuring some form of automatic transmission the market for replacement transmission filters is on the increase. Part specialist febi can provide a comprehensive and excellent value solution with more than 150 high-quality Transmission Filter products for popular vehicle models.
Transmission oil filters play a vital role in filtering out particles and abrasion from clutch plates and gears from the transmission oil. Regular oil and filter changes ensure the correct functioning of the automatic transmission and increase its service life. If the filter is clogged or defective, gear shifting problems, or even failure of the automatic transmission, may occur.
Transmission servicing can become a lucrative addition revenue stream for a garage and the febi range can help unlock this potential. The range includes filters as well as innovative solutions such as patent-free workaround Oil Pans with integrated Transmission Filters for popular BMW models. There are also transmission oil filter sets which include hydraulic filters, seals, O-rings, and fastening screws.
febi says its transmission filters offer many key benefits in terms of quality and performance. For example, all filters are tested to ISO accredited standards, including destructive and non-destructive tests and flow and efficiency checks. The filters are manufactured to OE quality specification using premium materials and subjected to a special process for protection against corrosion and contamination. This means the filters offer absolute accuracy of fit and the best possible separation and adsorption values.
You can find details of the full range of febi transmission oil and filter services kits at: https://partsfinder.bilsteingroup.com
Categories: