Stay on track with febi Ball Joints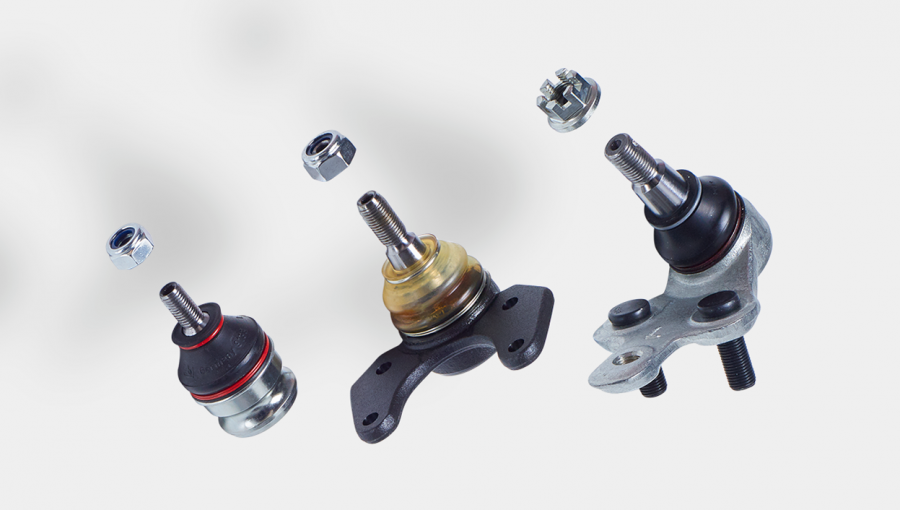 Wednesday, June 22, 2022
The ball joint plays a vital role in vehicle safety, so when it comes to the common issue of replacement, component quality is vital. Parts specialist febi makes an important contribution to road safety with over 350 high-quality ball joints ensuring garages can replace this key component with confidence.

The supporting ball joint connects the control arm to the suspension strut. Its main task is to support the steering knuckle and to hold the widely used McPherson strut in position at the base. As a safety-relevant component, the ball joint must absorb the forces exerted during braking, acceleration, and cornering.

Drivers will recognise when the component becomes detective as there will often be a clicking or knocking noises from the front axle. The major cause of failure is damaged sealing cups that allow dirt and moisture to enter the joint. This leads to corrosion and ultimately to play in the joint. It can also result in imprecise steering and an unevenly worn tread pattern.

febi says when replacing the ball joint, attention must always be paid to ensuring that the surrounding components, such as the axle boot, are not damaged. After replacement, the need may arise for wheel alignment, which must be conducted according to the manufacturer specifications.

febi offers a comprehensive range of ball joint replacement covering some 90% of the market with high quality replacements that match OE quality.

febi can also offer complete repair solutions with its range of Steering & Suspension ProKits. These include all the necessary mounting parts (e.g. control arm bearings, mounting brackets and spring lock washers etc.) so repairs can be completed quickly and conveniently.

You can find a complete overview of febi Steering & Suspension components at: partsfinder.bilsteingroup.com.
Categories: