Get a stylish leather belt in the SATA Spring Promotion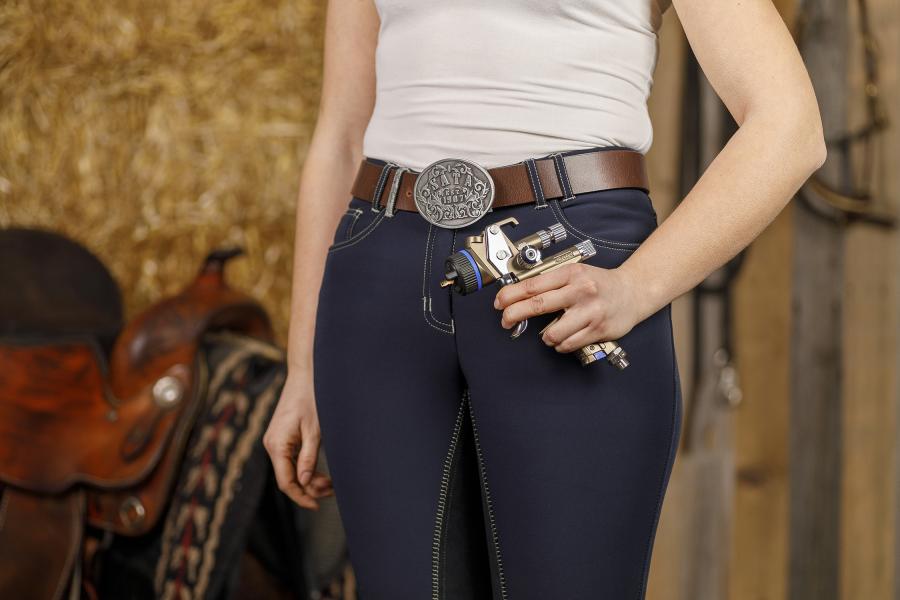 Tuesday, April 06, 2021
Spray gun specialist SATA, has launched it spring promotion 2021, with purchasers of its popular SATA jet X 5500 spray gun receiving an exclusive SATA leather belt, during the promotional period.

SATA say the SATA jet X 5500 spray gun and the leather belt are a perfect match with the SATA spray gun giving excellent results in every situation and the SATA leather belt providing a timeless and casual accessory for all occasions.

The SATA belt is made of 100% buffalo leather and features a vintage SATA belt buckle. The design combines tradition and modernity in a similar way to the SATA brand.

The belt is in brown leather and has a total length is 127 x 3.8 cm, but can be easily shortened if required. The oval belt buckle is in a striking silver colour with a Relief-SATA logo on the hand-brushed surface. The buckle is made of zinc alloy and plated nickel-free.

SATA says that each used-look belt is unique and has small, individual irregularities that are characteristic of leather as a genuine natural product.

The SATAjet X 5500, has proved very popular with Irish painters since it was introduced. SATA says it defines a new standard for the future with the unique X-nozzle system delivering excellent application flexibility and reduced material consumption. It is available in HVLP or RP technology and as in non-digital or DIGITAL versions.

A SATA leather belt will be included with purchases of the SATAjet X 5500 guns from SATA stockist from 6 April 2021, while stocks last.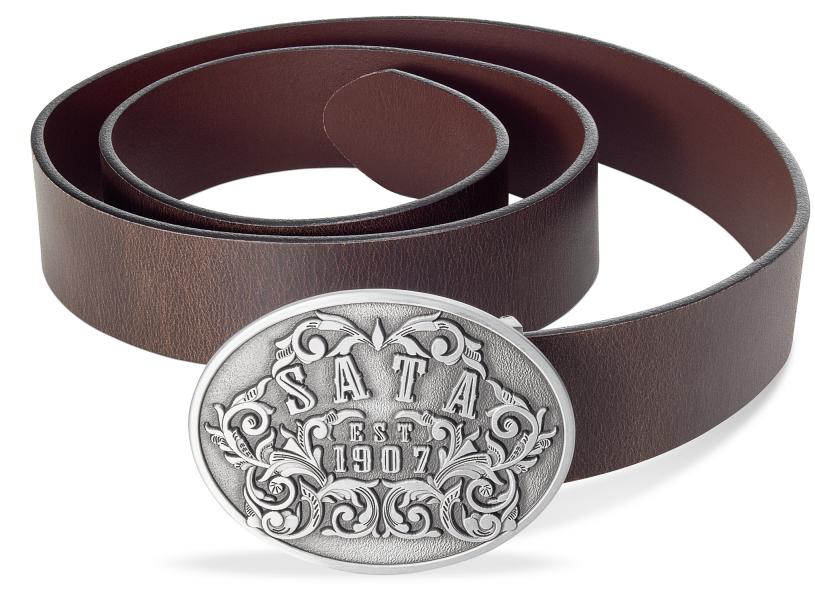 Categories: