Apec braking offers new premium aftermarket alternatives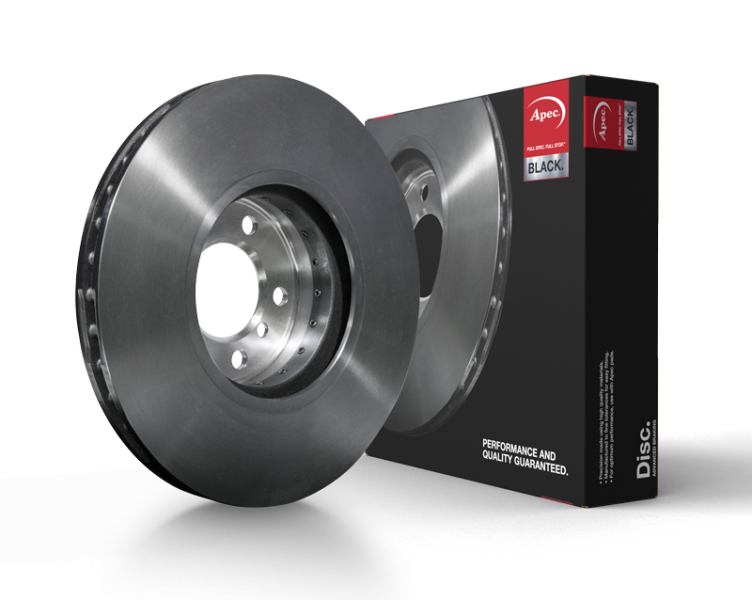 Apec Black Discs feature 2-Piece and Duo Cast Brake Discs technology for lighter, safer braking
Wednesday, October 13, 2021
J&S Automotive is delighted to announces that it is now offering the comprehensive Apec braking programme, one of the most popular and respected choices for braking components in the automotive aftermarket, combining coverage, performance and value.

Katie Hilliard of J&S says that the introduction of Apec is a highly significant addition at very exciting stage in the company's development. She commented, "Apec is a true leader in aftermarket braking and by partnering with J&S, it will provide the Irish aftermarket with improved access to its products and allow garages to benefit from unique Apec technology. It will also mean consistent supply with no availability issues, as well as an unbeatable new to range programme."

Part of this new offer is the Apec Black range, a premium quality portfolio of brake pads, discs and callipers aimed at some of the latest luxury and performance models. The range offers OE levels of performance for the aftermarket and covers many of the latest innovations in braking technology. It is already proving popular with discerning car owners, who want the very best braking performance, as well as the possibility to enhance the look of their vehicle.

Apec says its new Black brake pads offer a new generation of braking performance, by using unique Advanced Friction Technology. The pads are precision-made using the latest generation of friction materials, alongside comprehensive product testing. Each pad is further enhanced with StopReady Coating, which both reduces the bedding-in process and boosts stopping power right out of the box.

Apec Black brake pads are also treated for increased heat conductivity and dissipation, to avoid overheating issues. In addition to cutting-edge friction materials, the production process also uses a process of High-Pressure Treatment scorching for improved initial fading, better bedding-in and superior safety. For added lifespan, the pads also feature anti-corrosion coating on to durable compounds.

Prioritising performance and comfort, each black pad is tailored to suppressing Noise, Vibration and Harshness (NVH) and uses SilentGuard shim technology to improve the overall driving experience. Where required, the pads are also designed with Directional Pad Technology to mitigate NVH for braking. Apec Black pads are also compatible with hybrid and electric vehicles, to ensure that any application can benefit from their elite performance.

Complementing the Apec Black Pads, Apec Black Discs feature 2-Piece and Duo Cast Brake Discs technology for lighter, safer braking. Each brake disc has been designed to seamlessly meet OE specifications and dimensions to ensure performance and prestige. By reducing total unsprung mass, Apec Black discs maximise performance and handling to ensure every installation enhances the driving experience for premium vehicle applications.

Apec Black compound, bi-metallic discs meet OE specifications, including a 2.5mm thick pressed steel hub on Mercedes applications. This means a reduction in disc weight of up to 20% compared with a full cast product without sacrificing durability or safety.

OE matching manufacturing practices and carefully selected materials mean Apec Black brake discs are designed to withstand and dissipate extreme temperatures caused by friction. The two-piece designs conduct, store and disseminate heat, mitigating thermal stress and distortion to provide a smoother, more reliable drive.

Lastly the range features advanced calipers available in a selection of colours. Apec says balancing performance with aesthetics is a key factor in enhancing the driving experience. Apec Black Calipers are finished in one of six distinct colours for braking systems that are both functional and fashioned to driver preferences. Rear calipers come pre-lubricated with brake fluid to keep them functioning at optimal levels for much longer from the point of installation.

Apec says every Caliper is 100% end-of-line tested and feature modular designs, that increase braking efficiency and a corrosion-resistant coating for added durability.

Katie says, "The aftermarket braking sector is changing fast and to satisfy demand on models such as the VW Arteon, Lexus hybrids or latest BMW 5 series, requires specialist components and outstanding quality. Apec Black can deliver on this for these and hundreds of other premium cars."

Apec Black Braking components are available from trusted parts suppliers nationwide.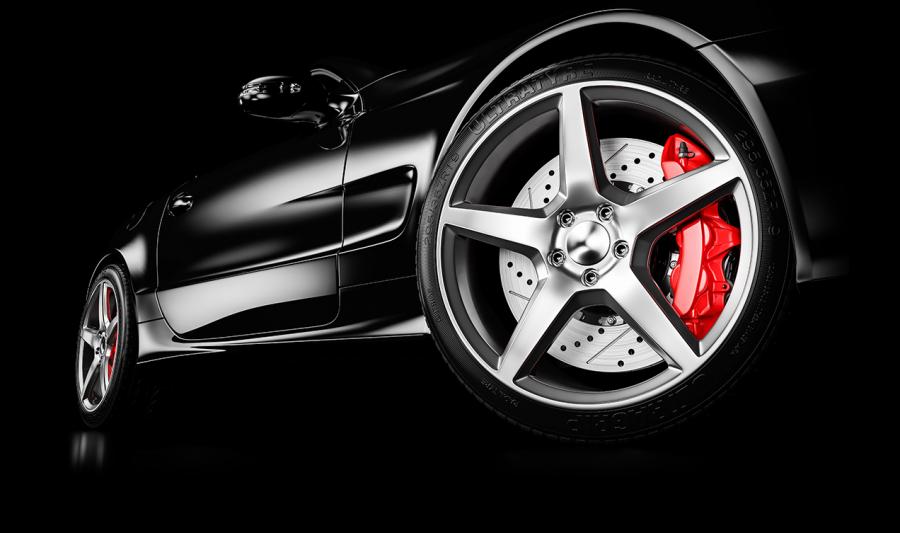 Apec Black Calipers are finished in one of six distinct colours
Categories: