Get ready for winter battery rush with Yuasa Battery training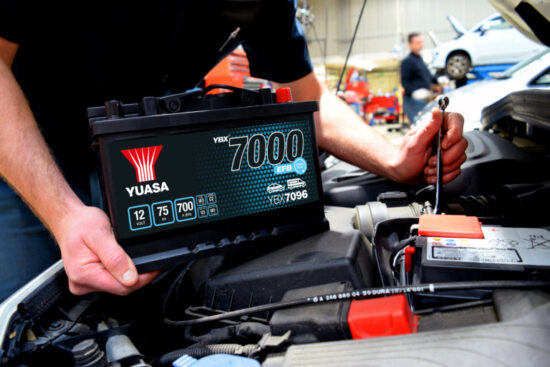 For bookings please call Somora on 01-675-4500 or contact your local Somora representative to reserve a place
Tuesday, October 04, 2022
With battery demand rising sharply over the coming months, leading battery supplier Yuasa has teamed up with distributor Somora to offer informative battery training evenings at locations in Dublin, Donegal and Waterford.

With many changes taking place in battery technology these popular training events are making a welcome return to provide practical advice and help garages make the most of the opportunities this key sector offers. They also help to dispel some of the myths that still surround the latest battery technology.

The session are in a relaxed training environment and will cover, start/stop battery technology including information on the rapidly growing size of the market and the opportunities this creates, best practice battery testing and how this can significantly boost business for a garage, the new range of Yuasa Batter Chargers and the latest developments with the Yuasa Academy, an invaluable online training resource.

Somora has also organised some very special prizes for each event, with those attending getting the opportunity to win a 65 Inch LG 4k TV or one of three €100 Ticketmaster vouchers, with a television and three vouchers given away at each location.

The training sessions are free, but places need to be reserved through the Somora Team, with each evening session also including a break in the training for complimentary food and refreshments.

Training dates and locations are:

Crowne Plaza, Blanchardstown, Dublin - Monday October 17th at 7:30pm

Radisson Blu, Letterkenny - Tuesday October 18th at 7:30pm

Tower Hotel, Waterford - Thursday October 20th at 7:30pm

For bookings please call Somora on 01-675-4500 or contact your local Somora representative to reserve a place.
Categories: