Brembo highlights vented disc advantages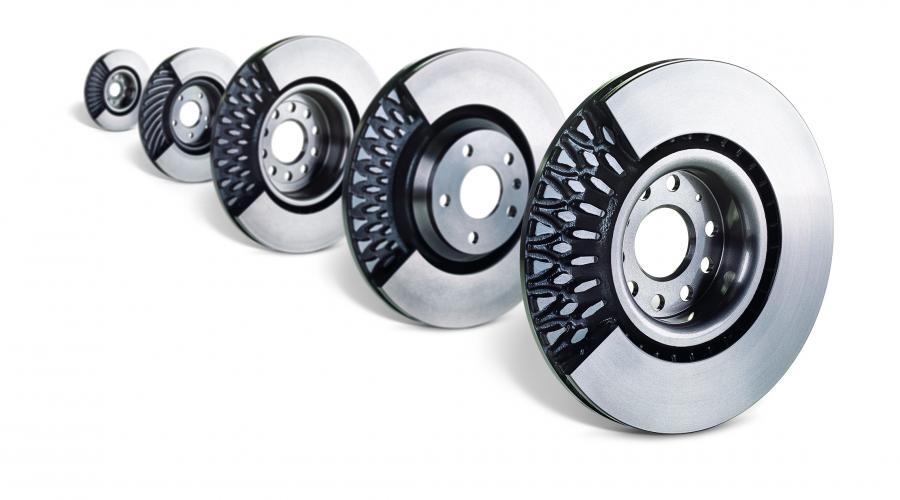 Monday, December 14, 2020
Premium braking specialist Brembo has highlighted some of the many benefits of fitting its PVT (Pillar Venting Technology) brake discs.

Brembo says the thermal stresses in a brake disc are extremely intense with the energy of the vehicle transformed into heat. This is generated in the disc/pad interface, where up to 80% of the heat generated is absorbed by the brake disc, making disc cooling vital. This occurs through air circulation due to the vehicle motion, but most of the movement of air is induced by the revolution of the disc itself.

The solution that is generally implemented to increase the heat exchange surface with the air is the use of vented discs, with an appropriate width of the ventilation channel and increasingly efficient ventilation shapes. These ensure improved cooling compared to solid discs, which are therefore used mostly on the rear axle of medium-sized cars or on the front axle of compact and city cars.

Some years ago, Brembo patented its PVT (Pillar Venting Technology) which, thanks to the shape and distribution of the pillars, manages to create air circulation inside the ventilation chamber, which allows for greater heat removal. The position of the pillars is also arranged in such a way as to create a good barrier against the formation and propagation of cracks.

This technology has been refined over time with a new PVT plus patented for heavy vehicles and vehicles subjected to significant thermal stresses such as performance cars. Thanks to an enhanced cooling system, PVT ventilation increases resistance to thermal cracks by more than 40%, consequently reducing wear and prolonging the average life of brake discs and pads. The special cross shape of the ventilation pillars, and their layout, also offers significant weight reduction of the disc itself, by up to 10% with consequential reduced fuel consumption and emissions.

The design of the new PVT Plus ventilation system also envisages different geometries for each brake disc, designed specifically with the target vehicle's specifications in mind. In the case of brake discs with curved vanes and directed ventilation, the use of the PVT Plus allows both discs to be replaced with a single part number which, considering the superior performance levels, guarantees equal if not better performance than brake discs with directed vanes. This means greater ease of assembly and spare parts management.



Categories: