Schaeffler unveils Day in the Life of a Workshop video series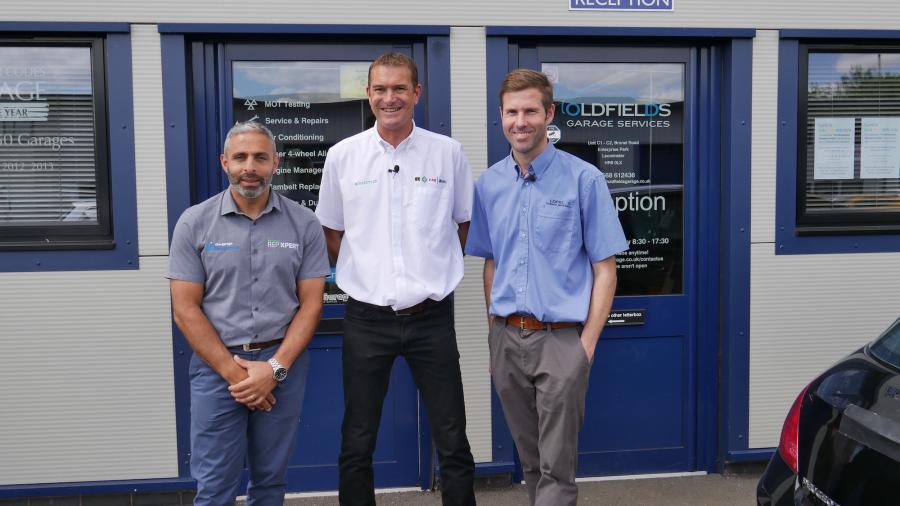 Thursday, August 22, 2019
Schaeffler has kicked off a new "Day in the life of a workshop" video series with a visit to leading independent workshop Oldfields Garage in Herefordshire to discuss some of the key challenges that the business faces.

Schaeffler REPXPERT, Alistair Mason, and Schaeffler Brand Ambassador, Andy Savva, spoke on camera to Oldfields Director, Tim Benson to discuss a variety of topics and look around the operation. Throughout the next few weeks, Schaeffler REPXPERT will provide insightful snippets from the visit, which will include discussions about workload efficiency, special tooling and budgets, whilst also covering the fitting of original equipment parts and refusing customer-supplied components, as well as the benefits of using REPXPERT.

In the first video there is an insight into how the workshop manages its data, from booking in customers to invoicing, through the use of one efficient integrated system. Tim commented, "The whole process is timed; from a workshop perspective, it's important we sell hours, so by having a system that times the job from start-to-finish, we know how long it's taken and what to invoice."

Tim also spoke about his realistic expectation on efficiency. "I would love to sell 100% of all hours, but it's simply not possible. It's not about a 'bonus culture' of trying to get my team to do jobs as quickly as possible either; it's about doing the job right, having the right information, using the right quality of parts and having the right skills in the workshop."

In the second clip, within the workshop, the trio debate the importance of special tooling and budgeting. Tim said, "Keeping up-to-date (with tooling) isn't easy for an independent, but we invest in it. If there are jobs on a repeat basis that are a challenge, it is not efficient to keep doing it slowly, so we need to buy the tools to enable us to do it faster and accurately. When we're fitting a self-adjusting clutch kit, for example, we use a Schaeffler tool, and, yes, we could do the job without it – but it makes it so much more difficult and there's the possibility of doing the job wrong."

Schaeffler offers a range of tools to help clutch, bearing and timing belt fitments, to ensure technicians can 'fit and forget'.

The first two videos are now available to watch on the REPXPERT social media channels – Facebook (@repxpert.co.uk) and Twitter (@REPXPERT_UK) – as well as the REPXPERT website (www.repxpert.co.uk).
Categories: