REPXPERT training proves to be a winner at Sandown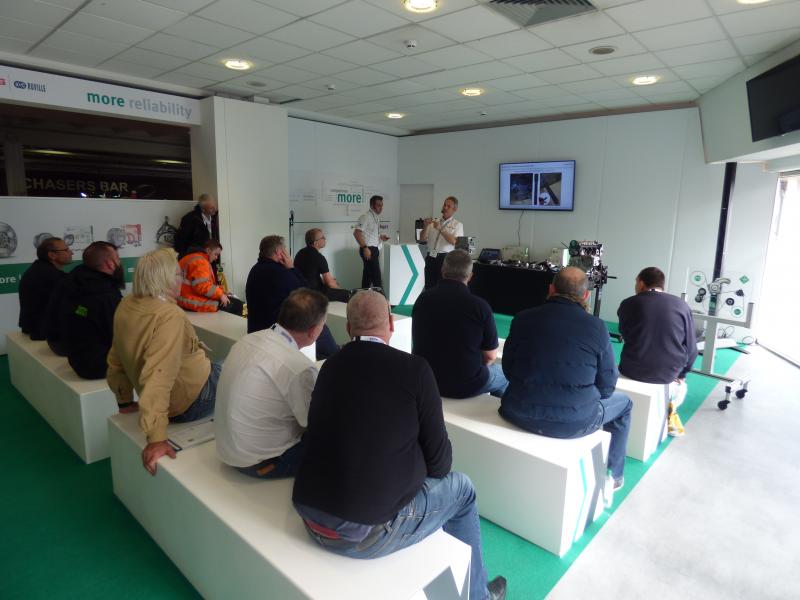 Wednesday, November 21, 2018
Schaeffler once again had one of the most impressive stands at Mechanex Sandown Park where it was promoting the latest innovations from its FAG, INA and LuK brands. A team of REPXPERTs was on hand to give individual product demonstrations and answer questions from the constant stream of technicians who visited the stand over the two day event.

This year the design of the stand was also adapted to provide a dedicated training area where brief, but highly informative, training session could be held. A series of sessions were put on at regular intervals covering a wide variety of subjects, with each well attended.

The sessions covered subject matter such as timing belt installation, clutch replacement, wheel bearing replacement and FEAD Systems. One of the most popular sessions concerned a simple solution developed by the REPXPERT team to solve a problem of potential timing belt tensioner stud issues when replacing a belt on popular VAG TDI engines. The team identified that problems when replacing the stud can lead to excess vibration and possible engine damage. To combat this issue the Schaeffler technical team have developed a simple new tool that makes the stud adjustment straight forward and can save a great deal of time and inconvenience.

Feedback on all of the training session was very positive, encouraging many visitors new to the REXPERT programme to sign up for free and start to receive some of the many benefits that membership can offer.



Categories: