UFI boost cabin filter range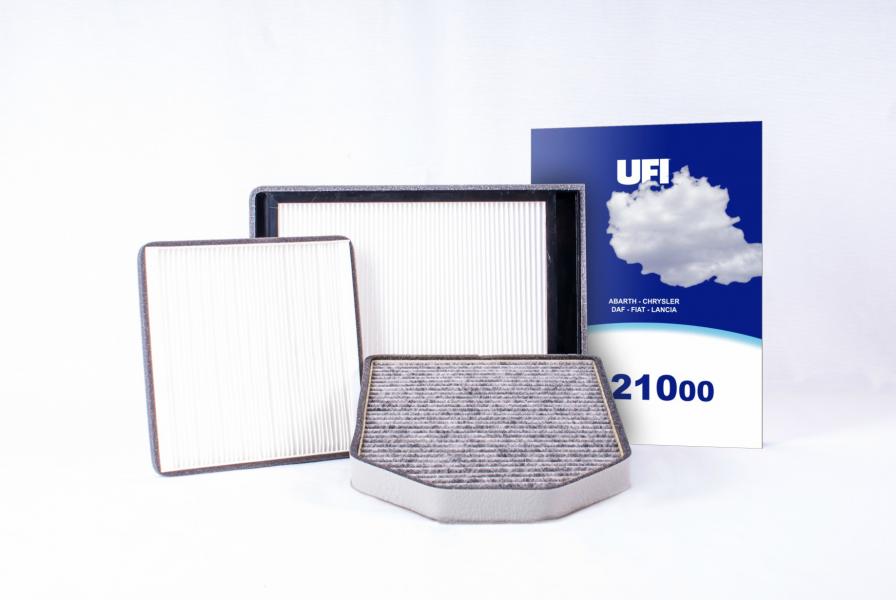 Wednesday, March 11, 2020
UFI Filters continues to make new additions to its cabin air filter range with these products playing a vital role in protecting drivers and passengers from dust, soot, bacteria, pollen and other pollutants that may enter a vehicle.

The Aftermarket catalogues of UFI and SOFIMA are constantly updated and currently cover 442 cabin products. 276 are anti-pollen filters produced with a synthetic non-woven fabric that can hold back over 90% of particles with a diameter greater than 2.5 μm, such as dirt and pollen. 166 are filters made of a filtering non-woven fabric combined with active carbon, which also absorbs gases and odours, further protecting the vehicle's interior.

The range offered by the UFI Group has grown significantly over the past three years with 135 new products launched for both brands, bringing coverage to 98.5% of European vehicles in circulation.

The concentration of dust in the atmosphere and the presence of various harmful particles such as PM10 and PM2.5 varies with weather conditions and geographic location. Levels inside the vehicle can be as high as six times the outdoor level due to the tunnel effect created by the ventilation circuit. The direct effects of poor air quality when driving include allergies, sore throat, sneezing, reduced driver alertness and even poor visibility due to condensation on the windscreen and windows.

In order to guarantee ultimate protection against harmful particles and boost the efficiency of the air conditioning system, the UFI Filters Group recommends replacing the air cabin filter regularly: every 15,000 km and even at shorter intervals in dusty areas, or at the latest every 6 to 12 months. This operation is crucial for guaranteeing health and comfort inside the vehicle.
Categories: