Clean up with a great Dreumax special deal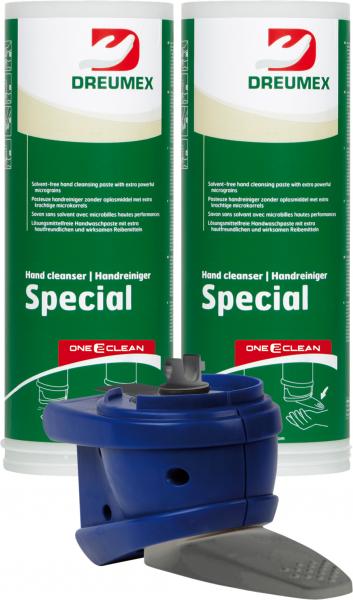 Tuesday, July 03, 2018
Serfac has launched a special offer on Dreumax Hand Cleaners which is detailed in an insert in this edition of Autobiz and is available from local motor factors.

Dreumax is a very well recognised brand and a leading European manufacturer of hand cleaners and dispensers. Since it was added to the Sefac product line-up earlier this year it has proved to be a big hit with workshops around the country who are greatly impressed by both its cleaning power and economy.

Dreumax hand cleaners all feature advanced formulations which means a small amount offers outstanding hand cleaning, even on the toughest grime, but also cares and protects the skin. Dreumax hand cleaning systems are also extremely cost-effective, with easy to install touch-free dispensing systems offering great savings of up to 60% for a workshop.

Serfec says that the latest special offer on the Dreumax One2Clean system, with a free dispenser with the promotional pack, means garages and bodyshops can now get even better value on these ultimate hand cleaners.

The offer is available from Dreumax stockist nationwide.
Categories: