Nissens puts products through North Sea tests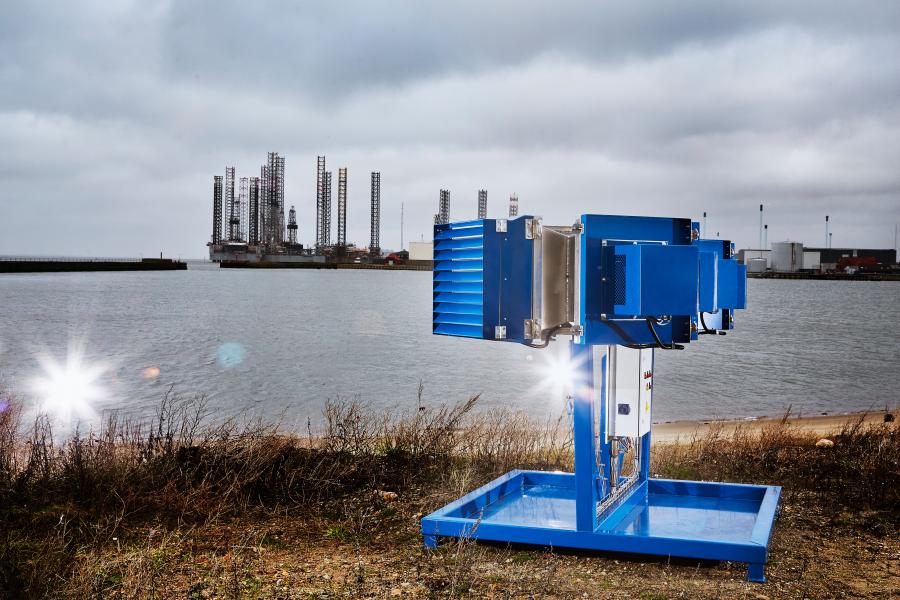 Tuesday, July 03, 2018
Climate and engine cooling components specialist Nissens is gaining valuable knowledge of corrosion, which can be transferred directly to its automotive products through a unique testing programme that utilises the windy and violent North Sea.

The company has established a test facility at the far end of the dock at the container port in Esbjerg in Denmark to expose its products to some of the most extreme conditions and test how they stand up.

Jørgen Blomgren, head of Nissens' Test Lab, says, "It is important for us to gain experience with product performance in the toughest, real-world conditions, so we can become more aware of them. This provides a better prerequisite for advising our customers better and thus "deliver the difference". Therefore, we have decided to set up a test stand at Esbjerg Harbour. Specifically, this means that we will place the product within an extreme scenario so that it is exposed to the same environmental impact as if it, for example, sat on a wind turbine instead of in a car. The knowledge we gain in these extreme conditions helps to set the standard for our future product development in Nissens Automotive." Jørgen adds, "Although the conditions are not quite the same in a car as in a wind turbine, the test gives a good insight into the importance of environmental impact in a car, in particular where condenser and radiators are extremely exposed to wind and weather."

Radiators, condensers and other of the most exposed products in the car experience extensive wear and tear during their lifetime. Climates with significant amounts of precipitation, snow and moisture are particularly hard for these products, which during the cold months have an increased risk of corrosion. At the coast where the waves break, a similar scenario arises when salt spray in the air leads to corrosion and clogging.

Jørgen says the test at Esbjerg Harbour will allow his team to learn how Nissens products are worn down in the corrosive environment of the real world.

As part of Nissens' efforts to optimise against corrosion, the company has launched a number of corrosion-protected condensers. A specially developed powder coating will protect the products from corrosion and greatly improve their life even in the harshest possible environment.

Nissens Automotive's Head of Quality, Peter Vester says, "Applying protection on a condenser is about finding the right quality as well as quantity of coating to ensure the best results. If we use too much coating on the condenser, it will adversely affect performance. At the same time, too little coating will increase the risk of corrosion. It is always about finding the right balance between protection and performance. Through back-to-back tests against OE and other competitor products, we have proven that we have now found the right balance that can ensure the high quality we always strive for."
Categories: