At Your Factor – Transit 14 - 2013 on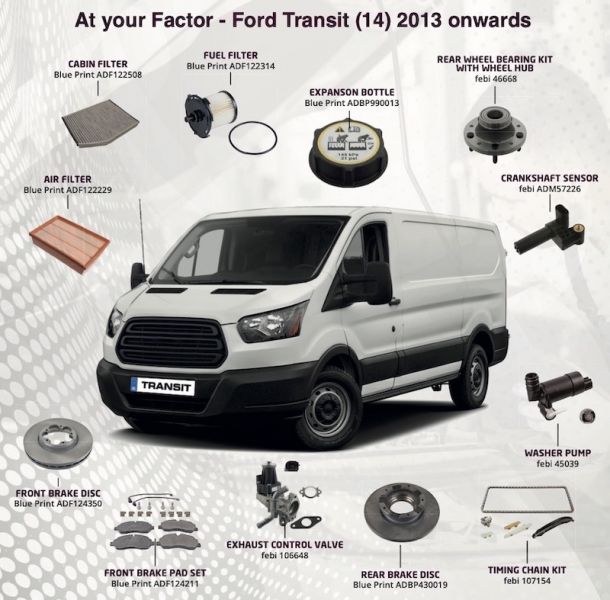 Monday, August 16, 2021
Often described as the workhorse of the road, the Ford Transit has been one of the main stays of the Irish van fleet for well over 50 years. Since the start of the Coronavirus pandemic, it has taken on a role of even greatest importance, as home delivery demand has soared and businesses have turned to the trusted Transit as their vehicle preference.

It all means there are presently more Ford Transits on the road in Ireland, covering more miles than ever before and this has created some great service and repair opportunities for independent garages.

febi and Blue Print, have identified many key parts to meet this rising demand. The two leading aftermarket brands offer a comprehensive range of parts for Transits of all types and ages, including a wide selection for the popular Ford Transit (14) which has been manufactured since 2013. The range includes both sought after service parts, as well as less common components that are sometimes perceived to be dealer only items.

All of these parts are available from febi and Blue Print factor stockists nationwide and full details can be found at: partsfinder.bilsteingroup.com.


Categories: