OTTO and PIERBURG take new technology training on the road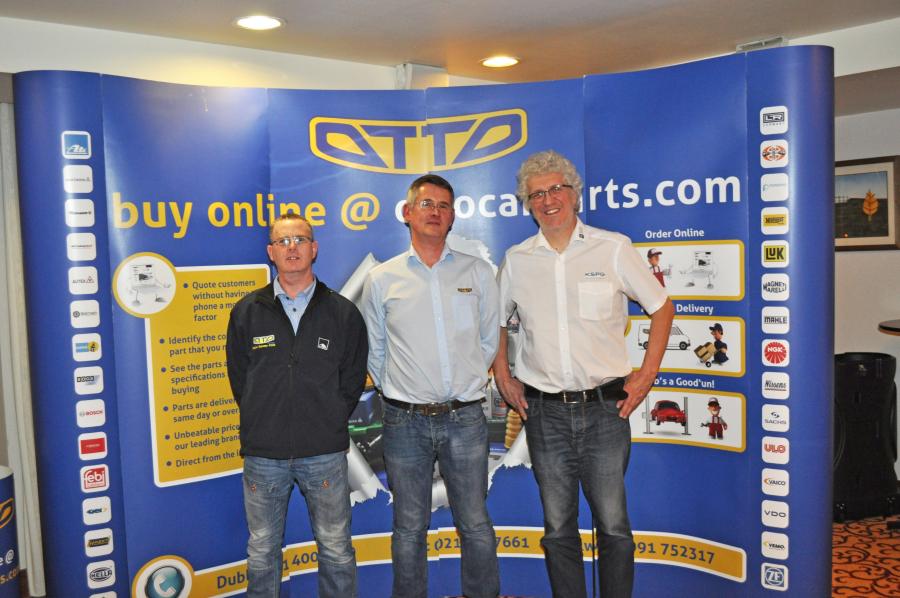 Pictured LtoR, Aidan Kelly and Pearse Hunter of OTTO Galway with Achim Villmow of MS Motor Service (PIERBURG).
Thursday, December 11, 2014
PIERBURG has brought its new technology training message around the country courtesy of OTTO Car Parts.

There were excellent turnouts at events organised by OTTO in Dublin, Cork and Galway with mechanics very keen to hear about the PIERBURG range and the significant opportunities it can offer in some key expanding aftermarket product sectors.

The training focused on the changes taking place in automotive technology and the impact this will have on the aftermarket. In particular Achim Villmov the Senior Engineer at PIERBURG highlighted how the drive for reduced emissions was leading to engine downsizing and an increase in electronically controlled water, oil and vacuum pump systems on vehicles.

Achim gave several practical examples of how demand for replacement components supplied by PIERBURG were already in demand. He also explained how this demand would increase in the near future and why mechanics needed to be more knowledgeable in diagnostics to cope with these changes.
Categories: