New Damaged Nut/Bolt Extractor set from Laser Tools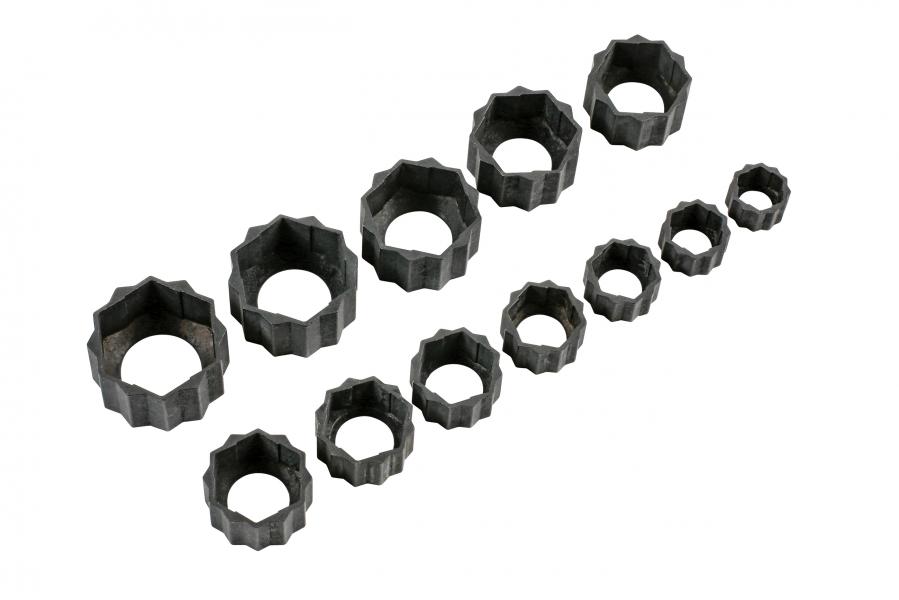 Thursday, June 13, 2019
The "rounded-off" nut or bolt is the scourge of the mechanical workshop. Particularly on exhaust components using a spanner or ill-fitting socket, the flats of the fastener soon get rounded-off creating a time consuming problem. Laser now offers a solution in the form of its Damaged Nut/Bolt Extractor Set.

The set (part number 7524) is made up of cleverly designed hexagon bolt and nut extractor adaptor caps. These specially hardened caps fit over the rounded off fixing and allows a standard 12 point socket or ring spanner to be used to remove the rounded off fastener. The extractor cap grips and moulds itself to the rounded-off fastener and keeps on gripping until it loosens off.

There are 12 sizes included in the set: 8mm, 9mm, 10mm, 11mm, 12mm, 13mm, 14mm, 15mm, 16mm, 17mm, 18mm and 19mm. For lightly rounded-off fasteners the caps can used again and again, but for more damaged fasteners the caps are classed as consumable items with replacements parts are available to keep the set complete.

This Damaged Nut/Bolt Extractor Set is now available from Laser Tool stockists. You can see the set in action below.


Categories: