Great start for new GS automotive battery line-up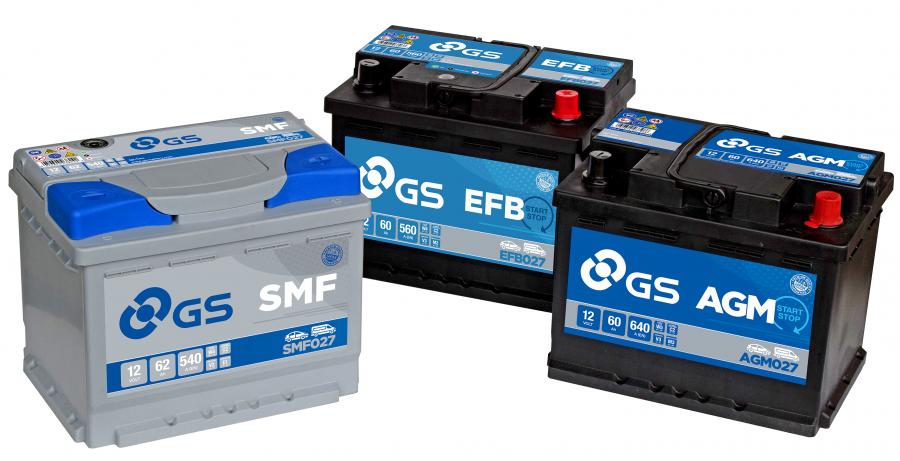 Thursday, November 02, 2017
GS Yuasa Battery Sales brand-new Original Equipment quality GS automotive battery range is now available from distributors nationwide. The company says the three-tiered range, which features new battery case designs, improved performance and a fresh livery is already flying off the shelves.

GS says the new range has been designed to meet the demanding needs of the ever-evolving modern car parc. The range offers a complete solution for the aftermarket having been simplified to three tiers. GS SMF conventional, EFB and AGM batteries all provide superior performance and excellent value.

Batteries in the new GS range are the first in the UK and Ireland to carry EN50342-1/6 European Standard performance markings which were recently introduced. These will improve customers' understanding of the product's technical capability and also highlight the differences between an OE battery and the equivalent private branded product.

Every battery in the range has undergone extensive performance testing. Having passed the requirements of several stringent tests, each battery has earned a classification number for Water Loss (W1 – W5), Charge Retention (C1 - C2), Vibration Level (V1-V4), Endurance (E1 – E4 Conventional types only) and Micro – Cycle performance (M1 – M3 EFB & AGM types only).

James Hylton, General Sales and Marketing Manager at GS Yuasa Battery Sales said, "Our new GS range is sure to charge up the aftermarket and its launch marks a real evolution for the GS brand. With a simplified three-tier structure, the OE quality automotive range offers the best possible performance and value for our customers whilst providing excellent coverage of the European vehicle parc." He added, "There is growing interest around the new performance label markings which all GS automotive batteries now carry. We are the first manufacturer to label our batteries with this information after the standard's recent introduction."

The new GS automotive battery range is supported by a powerful trade battery lookup site batterylookup.gs-battery.com. Based on GS Yuasa's industry leading battery lookup technology, the system is a fast, accurate battery finder and provides users with the correct battery and detailed fitting information.
Categories: