Fast to market filtration from Blue Print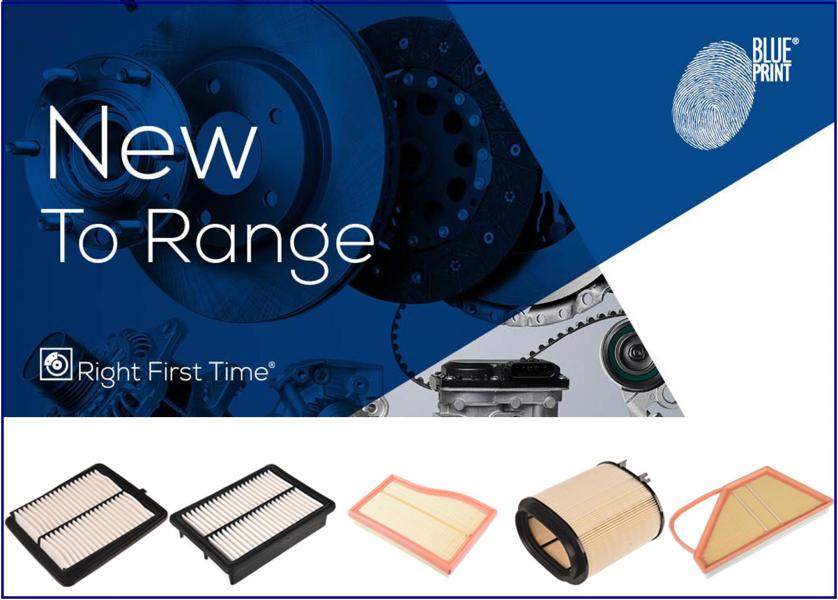 Wednesday, April 07, 2021
Blue Print continues to expand its filtration offer introducing new filters that are not readily available in the aftermarket ahead of other brands. These "Fast to Market" filters ensure that garages always have access to the right filters to satisfy the very latest requirements.

Blue Print constantly researches new products and the latest vehicle releases to ensure that it continues to meet the market's requirements with every new component.

Some of the latest new filters introduced are:

ADBP220025, (OE Ref: 13780-78R00) Air Filter (3P RB) to fit Suzuki Jimny (2018-)

ADBP220029 (OE ref: PAH9-13-3A0A) Air Filter to fit Mazda CX-30 (2019-), Mazda 3 (2018-)

ADU172248 (OE Ref: 282 094 00 04) Air Filter to fit: Mercedes A Class (2018-), B Class (2018-), CLA (2019-)

Reflecting the diversity and completeness of the range the latest additions also include filters for some sports and luxury vehicles:

ADBP220048 (OE Ref 997 110 130 31) Air Filter to fit: Porsche 911 (2006-2012)

ADBP220041 (OE Ref 3W0 129 620 B) Air Filter to fit: Bentley Continental (2010-)

Details of these and all other filters in the extensive Blue Print range can be found online at: partsfinder.bilsteingroup.com. Filters are available nationwide from Blue Print stockists.

Categories: