Blue Print first for filters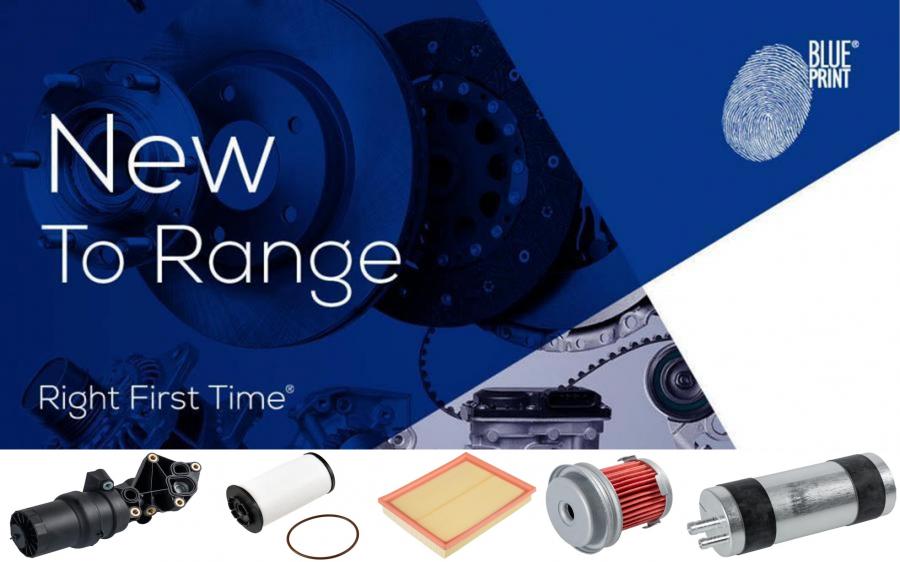 Monday, February 22, 2021
Parts specialist Blue Print continues to add to its comprehensive filtration range with new additions including filters in its "Fast to Market" programme which makes parts for newer vehicles available to garage customers, often for the first time from an aftermarket supplier. It has also expanded it range of in demand filters in line with workshop needs.

Latest additions new available from Blueprint stockists include:

ADBP230019, Fuel Filter to fit: Audi A6 (2018-), A8 (2017-)

ADBP230020, Fuel Filter to fit: Jeep Wrangler (2017-)

ADBP220034, Air Filter to fit: BMW i8 (2013-)

ADBP210030, Oil Filter Housing to fit: Audi RS3 (2011-), TTRS (2009-2014) / VW Golf (2008-2014), Passat (2011-)

ADBP210038, Transmission Oil Filter to fit: Honda Jazz (2008-2015)

ADBP230002, Fuel Filter to fit: Iveco Daily (1999-2006)

ADBP210061, Transmission Oil Filter Set to fit: Mitsubishi Lancer (2002-), Outlander (2003-2008)

ADBP250021, Cabin Filter to fit: Mazda 3 (2018-), CX-30 (2019-)

ADBP210056, Transmission Oil Filter Set to fit: Toyota Corolla (2000-2008)

ADBP250019, Cabin Filter Set to fit Peugeot 208 (2008-) / Vauxhall Corsa (2019-)

ADBP250014, Cabin Filter Set to fit: Tesla Model 3 (2017-)

Blue Print says that all of it components are manufactured to the highest standards and can be fitted to any vehicle without invalidating the original manufacturer's warranty. These and other new additions are now available from Blue Print stockists. Full details of all Blue Print products can be found at: partsfinder.bilsteingroup.com.
Categories: