A Breath of Fresh Air from Blue Print Cabin Filters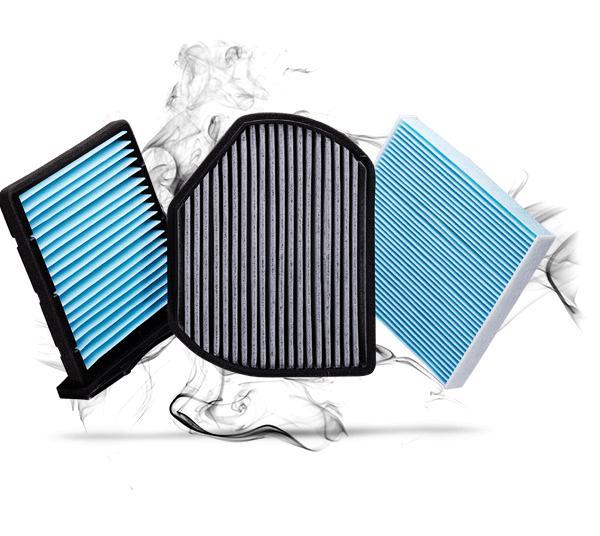 Thursday, February 11, 2021
With help and hygiene awareness high on everyone's priority list at the moment, people are following rules and regulations to stay safe, but might not consider risks to health when travelling by car. Parts specialist Blue Print is therefore encouraging workshops to keep customer safe and give them a breath of fresh air by changing the vehicle cabin filter at every service.

Blue Print says that most people recognise the importance of changing filters within the engine such as Oil Filters, Fuel Filters and Air Filters which all help to filter out contaminants to help it run smoothly and let it "breathe". The Cabin Filter, however, is often overlooked during regular servicing as not everyone is aware of the health benefits it can provide.

Whilst the Cabin Filter has no effect on a vehicle's engine or reliability, it plays an important role in protecting the driver and occupants from potentially harmful air pollution. Without the cabin filter, drivers and passengers breathe air that contains high concentrations of dust, soot, pollen, bacteria, viruses and noxious exhaust gases, which can ultimately damage health. The cabin filter cleanses the air entering the passenger compartment and prevents those pollutants from being inhaled by the vehicle's occupants helping to prevent sickness, which is especially important during a pandemic.

Blue Print's Cabin Filters are designed to filter out particles to match the factory fitted specification. The filter media is made from a non-woven synthetic fibre which uses advanced melt-blown technology to give it form and strength. Also, as air passes over the filter fibres, an electrostatic charge is generated. The charge attracts particles as small as 0.3 microns, including bacteria and diesel soot nanoparticles. Particles between 0.3 microns and 0.9 microns pose a great risk to our health as these particles are too small for the tiny hairs that line our noses to filter, but large enough that they cannot be exhaled.

Blue Print's activated carbon cabin filters take filtration to the next level. Tiny particles of carbonised and crushed coconut shells are embedded in the filter. These activated carbon particles contain channels that trap noxious gases such as Nitrogen Dioxide (NOx), which is a poisonous gas emitted by petrol and diesel engines. One gram of activated carbon has a surface area of over 1,000 square metres and is the main active ingredient in gas masks. The carbon eventually becomes loaded during the service life of the filter.

Blue Print has an extensive range of more than 500 Cabin Filters covering over 90% of all passenger cars and light commercial vehicles manufactured in OE-matching quality. They are designed to offer the perfect fit, right-first-time and are rigorously tested to ensure long service-life and optimum performance. Blue Print Cabin Filters can also be fitted to any vehicle without invalidating the vehicle manufacturer's warranty.

You can find the complete overview of Blue Print Filtration components at: partsfinder.bilsteingroup.com.
Categories: