Locate, Measure, Charge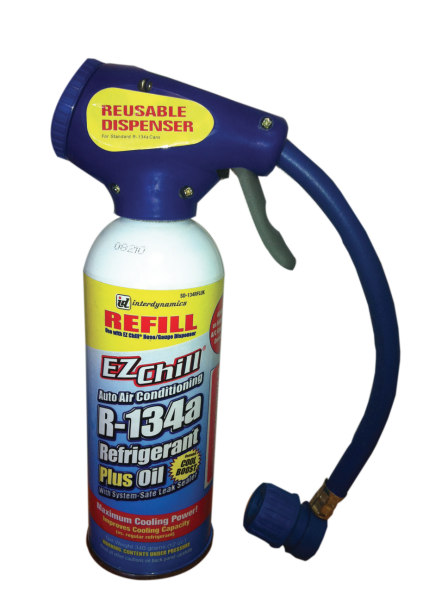 Wednesday, July 03, 2013
Garages tend to think that anything to do with the Air conditioning System of a vehicle will require expensive specialist equipment and training. However, the latest innovation from Interdynamics allows a mechanic to recharge the A/C system quickly and easily.

EZ-Chill refrigerant gas has been formulated using patented additives developed for NASA. Interdynamics Europe are dedicated to the task of providing high quality, low cost, practical solutions to the checking, diagnosis, maintenance, and charging of automotive air conditioning systems for the trade and for the end user.

EZ-Chill refrigerant gas allows the A/C system to be topped up with gas in minutes. It is easy to use, effective and environmentally friendly. Most A/C systems on vehicles which are underperforming only require a refrigerant top-up to be effective and EZ-Chill is a very cost effective and convenient solution.

Available from your local motor factor are; Sd-134RFL – 12oz EZ-Chill Refrigerant and GBM-3CS –Reusable Trigger.

The Interdynamics (www.interdynamics-europe.com) includes lots of useful information and on-line video tutorials showing how simple it is to use EZ-Chill. There is also a very useful section on how to find vehicle air con system charging points on particular models.

Most cars have two charging ports, high-side and low-side. When using EZ-Chill you need to connect to the low-side charging port which is the smaller charging port of the two. The connector will not fit the higher point.
Categories: