FAI introduced new Wheel Bearing Range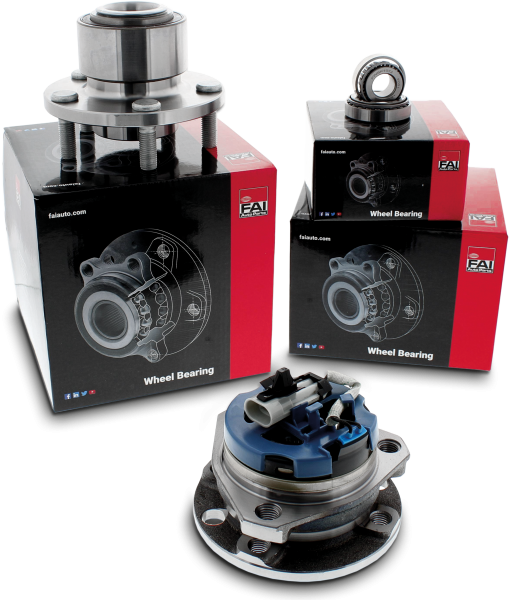 Friday, November 23, 2018
FAI Auto Parts has announced the launched a brand-new range of Wheel Bearing kits. The new range is made up of over 200 hand-picked references; covering 85% of the vehicle parc for popular European and Asian manufacturers.

FAI says that customers can easily find the correct bearing for one of the 25,000 application variants that the range covers by accessing listings on the major electronic cataloguing systems, including MAM and TecAlliance as well as FAI's own online catalogue. A full buyers guide and range overview brochure are also available on the FAI website at www.faiauto.com.

The FAI range covers all three generations of bearing, all of which incorporate sensors and pick-up markings for ABS where needed. The first generation which is often referred to as cartridge-style is mainly used on smaller, front wheel drive cars. As technology advanced, generations 2 and 3 were created, with both using a double row angular bearing design and the third generation featuring an integrated flange which produces a more compact unit.

The company points out that the quality of these new bearing kits is assured as all components are constructed of Carbon Chromium Steel, Nylon66 with Fibre glass and finished with high performance lubricants to ensure a long-lasting repair. Each design is rigorously inspected and tested using the latest corrosion accelerant machinery and tensile testing to ensure load capabilities that well exceed real-world demands.

FAI has all kits in stock and these are available to order at competitive prices from FAI stockist.
Categories: