Ryans Automotive
Distributors of diagnostic equipment and tools and electrical and electronic parts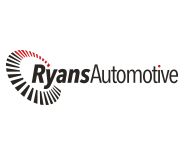 Ryans Automotive

Distributors of diagnostic equipment and tools and electrical and electronic parts
Ryans Automotive is a leading distributor of diagnostic equipment and specialist tools, electrical, electronic and engine management parts to garages. Its team includes some of the foremost technical diagnostic experts in Ireland who are able to provide helpful practical advice on diagnostic issues and the right tools and equipment for particular applications.

Ryans Automotive was originally set up to provide diagnostic testing and electrical and electronic repairs in 2001 in response to the pace of development and sophistication in vehicles' electronic systems. Maintaining its diagnostic services for trade and private customers means the company has a great practical insight into the equipment it supplies.

Ryans Automotive is now a distributor for many respected diagnostic equipment and parts supplier. The company can supply items on overnight to delivery to anywhere in Ireland and has the technical expertise to provide full product training and support.
Last updated 14th Feb 2019