Chicago Pneumatic
A leading supplier of high quality tools and equipment to automotive workshops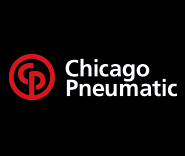 Chicago Pneumatic

A leading supplier of high quality tools and equipment to automotive workshops
With a proud history dating back over 100 years, Chicago Pneumatic is a tool and equipment supplier renowned for its quality and productivity and a highly respected name with automotive professionals right across the world. Its distinctively presented products cover vital areas such as power tools, hydraulic tools, compressors, workshop equipment and much more, all engineered for high performance and ease of use.  

The company prides itself on understanding the needs of automotive customers and based on decades of experience offers ergonomically designed and innovatively engineered solutions, built to safely facilitate best operating practices, minimising down time and increasing productivity.

Chicago Pneumatic products are available from stockists throughout Ireland.
Last updated 11th Dec 2018