Shaftec
Offering a wide range of new and remanufactured transmission, steering and braking components.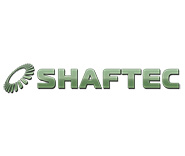 Shaftec offers a comprehensive range of remanufactured and new parts that includes; driveshafts, CV joints, brake calipers, steering racks, steering pumps and CV Boots, steering gaiters and hub nuts. The products are designed to offer a combination of high quality, across the board coverage and excellent value, something which is making them increasingly popular with garages across Ireland. Shaftec has been supplying remanufactured and new parts to the motor trade for over 20 years and is now firmly established as the leading transmission, steering and braking supplier. To cope with increasing demand the company recently embarked on a multi-million euro expansion programme, developing new remanufacturing and warehouse facilities at its Birmingham Headquarters. This has allowed for an increase in both stock holding and range as well as improved logistics. With regards to remanufactured products all Shaftec components are completely remanufactured, and not just reconditioned. This means they are stripped back to basics and with brand new components added. The finished part is then fully tested to ensure it can deliver performance to match the original.
Articles tagged "Shaftec"



Printed from Autobiz.ie website
www.autobiz.ie