Japanparts
All major supplier of parts for Asian and American vehicles, with fast growing coverage for European cars.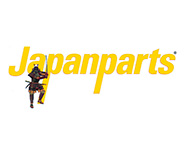 Japanparts is very well established and respected specialist supplier of a wide range of components for Asian and American vehicles. The company has also more recently expanded its range to offer good coverage on European manufactured cars. Based in Italy, Japanparts has a particularly detailed understanding and great expertise in the supply of components for Japanese and Korean vehicles. This means it can meet market needs and bring in-demand products to market quickly. Established in 1988, and now incorporating the Japanparts, Ashika and Japko brands, the Italian parts specialist has seen dramatic growth in recent years and now operates in some 70 countries across 5 continents and with a range of 30,000 plus parts in 140 different product groups. The product emphasis is on supplying OE quality at competitive prices, with all items complying with European Regulation BER 461/2010 and subject to 24 or 36 month warranties. The comprehensive product offer includes, mechanical, engine and electrical components with all products detailed on the Japanparts on-line catalogue and on other digital platforms such as TecDoc.
Articles tagged "Japanparts"



Printed from Autobiz.ie website
www.autobiz.ie