Crown Paints
Distributors of leading refinish brands; Spies Hecker, Standox and Cromax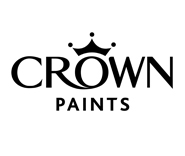 Crown Paints
Distributors of leading refinish brands; Spies Hecker, Standox and Cromax
Crown Paints Ireland is the distributor of three leading refinish brands to the Irish market: Spies Hecker, Standox and Cromax.

Spies Hecker is one of the largest suppliers of refinish products in the world, with a reputation for high-quality products and innovation dating back over 130 years. Today the company supplies advanced refinish solutions for passenger cars, commercial vehicles and industry generally.

Standox is a highly respected European manufacturer of car refinishing paints. The company supplies innovative and environmentally compatible product systems worldwide, basing its success on premium product quality and high levels of practical support.

Cromax is a leading refinish paint supplier, previously known as DuPont Refinish. The company offers a portfolio of advanced painting systems for cars and commercial vehicles, with an emphasis on excellent workshop productivity.

These three brands are supported by an expert team based in Ireland, who are able to offer technical, colour, marketing and a range of other business support services to customers.
Last updated 11th Dec 2018