Spring cleaning made easy with Concept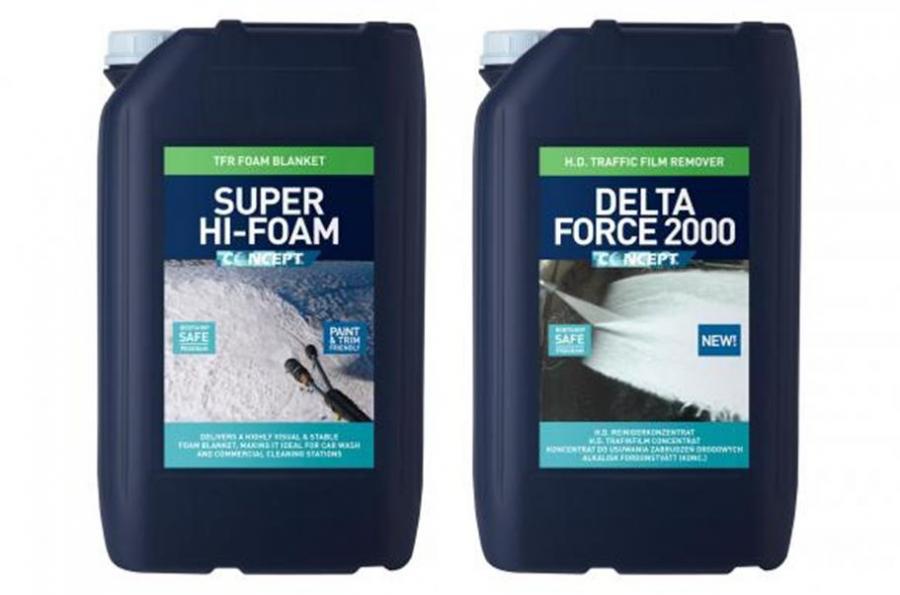 Monday, March 04, 2019
Whether it is the family car, or a hard working HGV, this is the time of year when many vehicle exteriors are given a thorough cleaning after the rigours of winter. Concept is the choice of trade professional in all sectors of the market when it comes to cleaning products and as part of its extensive range it offers two outstanding traffic film removers.

Concept Super Hi Foam TFR delivers not only great results but also excellent cost in use savings making it a popular choice with Irish customers. Using Super Hi Foam TFR gives a vehicle an effective pre-wash, getting rid of dirt and other loose pollutant chemicals from the paint surface before the full wash and rinse. It creates a snow foam blanket which softens traffic film, dirt, grit, bird droppings, drawing large particles away from the surface of the paintwork and wheels and thus avoiding damage. The product is suitable for all foaming and wash equipment and is ideal for car wash and commercial cleaning stations. The powerful concentrated formula delivers excellent economy in use and is kind to paintwork, trim and vehicle signwriting, even in repeated use. It also contains livery enhancers for shinier paintwork.

Concept Delta force 2000 is a premium TFR and is the 'go to' choice of thousands of Irish users. It is a highly concentrated heavy duty cleaner, degreaser and traffic film remover and is the professional's first choice when it comes to stubborn grime, traffic film, dirt, oil and grease that ordinary TFRs will not remove. It offers a highly effective cleaning action with no VOCs and is fully biodegradable.

Delta Force 2000 can be used hot or cold in either low-pressure systems as a pre-spray or high pressure spray systems as a state-of-the-art degreaser/cleaner. It is also kind to paint, trim, and signwriting even after repeated use. The product is also very versatile and can be diluted for greater economy or for the specific job in hand, from simple car cleaning right through to heavy jobs like degreasing fifth wheels on trucks.